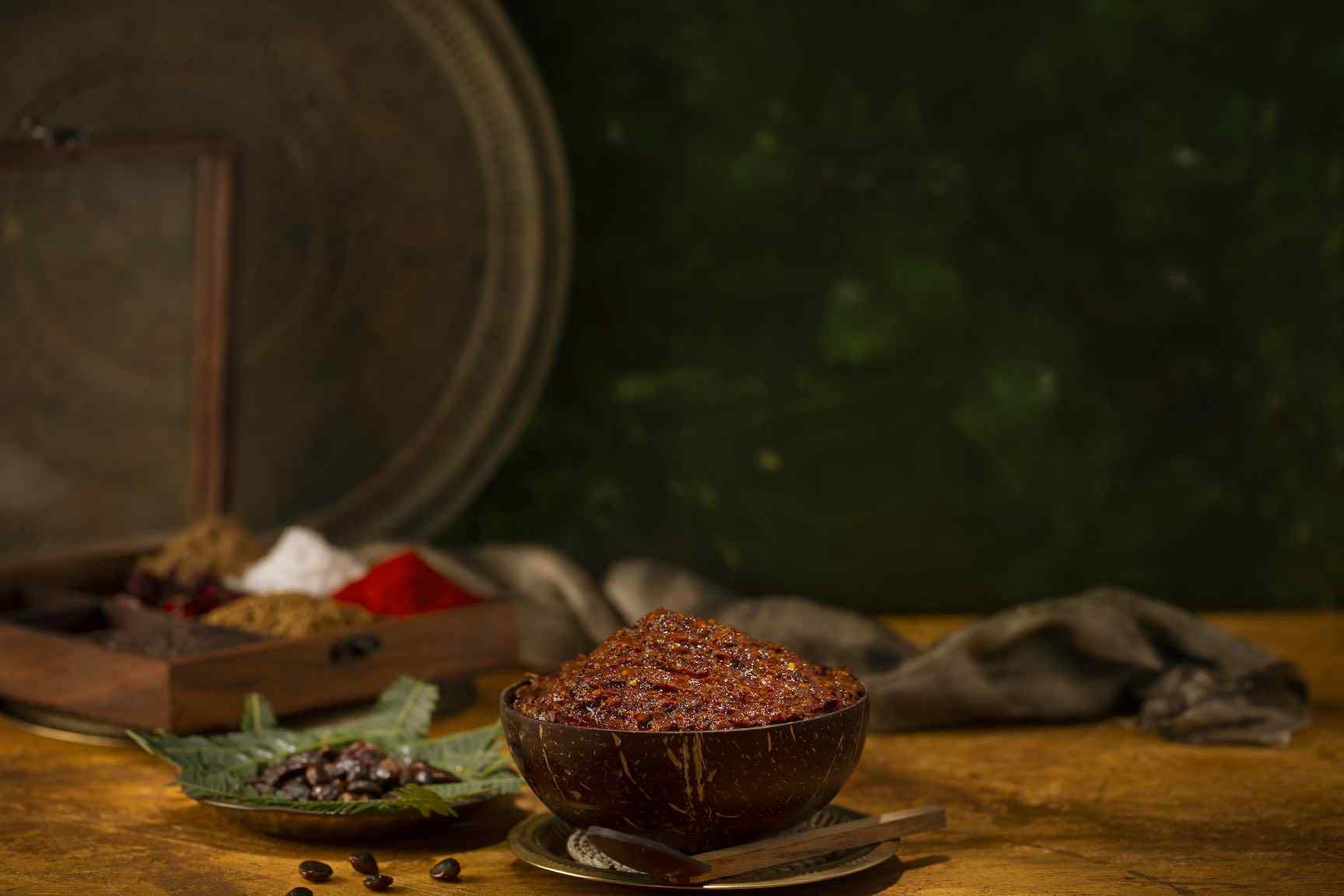 Chinthakaya
Tamarind Pickle |
In Stock
A sharp, spicy and tangy flavoured pickle that has no match.
Chinthakaya
A sharp, spicy and tangy flavoured pickle that has no match.
Wondering who I am?
I am grandmother.
Remember that person who always brought a smile to your face for being
the one who always heard you,
the one who loved you no matter what,
the one who laughed at whatever you said whether or not they understood.
I am that person.
grandma says...
Ananthanarayana, my sister's younger son, is a big-time foodie and loved to cook. For most of the evenings, during his stay, he was my assistant in the kitchen.
One evening, he gave me a total break from the kitchen with a promise that he would prepare a 'traditionally modern dish'. "Quite a funny phrase" I felt, but left the kitchen for him.
While he was busy in the kitchen, I relaxed a bit listening to my favourite Carnatic classics. And, in no time I heard his "dinner time!" call. Everyone, including Srikanth, promptly turned up to the dinner table immediately. Probably, the phrase intrigued everyone.
What he served then literally lived up to the name he gave. It was a spicy, sour and tangy rice dish with an equally interesting raitha. Everyone finished their portions calmly enjoying every morsel of the dish.
"How?", I said.
"Chintakaya, nothing else", he said. Looking at our perplexed faces, he got into details like how he prepared a variation of fried rice with Chintakaya pickle as the main ingredient and other herbs. "That's fine, but raitha?" asked Srijanani. "That is Chintakaya as well!" he said. "I just added some powdered sugar and some masala powder".
It left me wondering how food is such an amazing thing. A beautiful traditional taste like Chintakaya was made even more interesting with a small amount of creativity.
Take my word, go ahead and try it. Chintakaya is very traditional yet very flexible because of its interesting balance of tastes.
the experience of Chinthakaya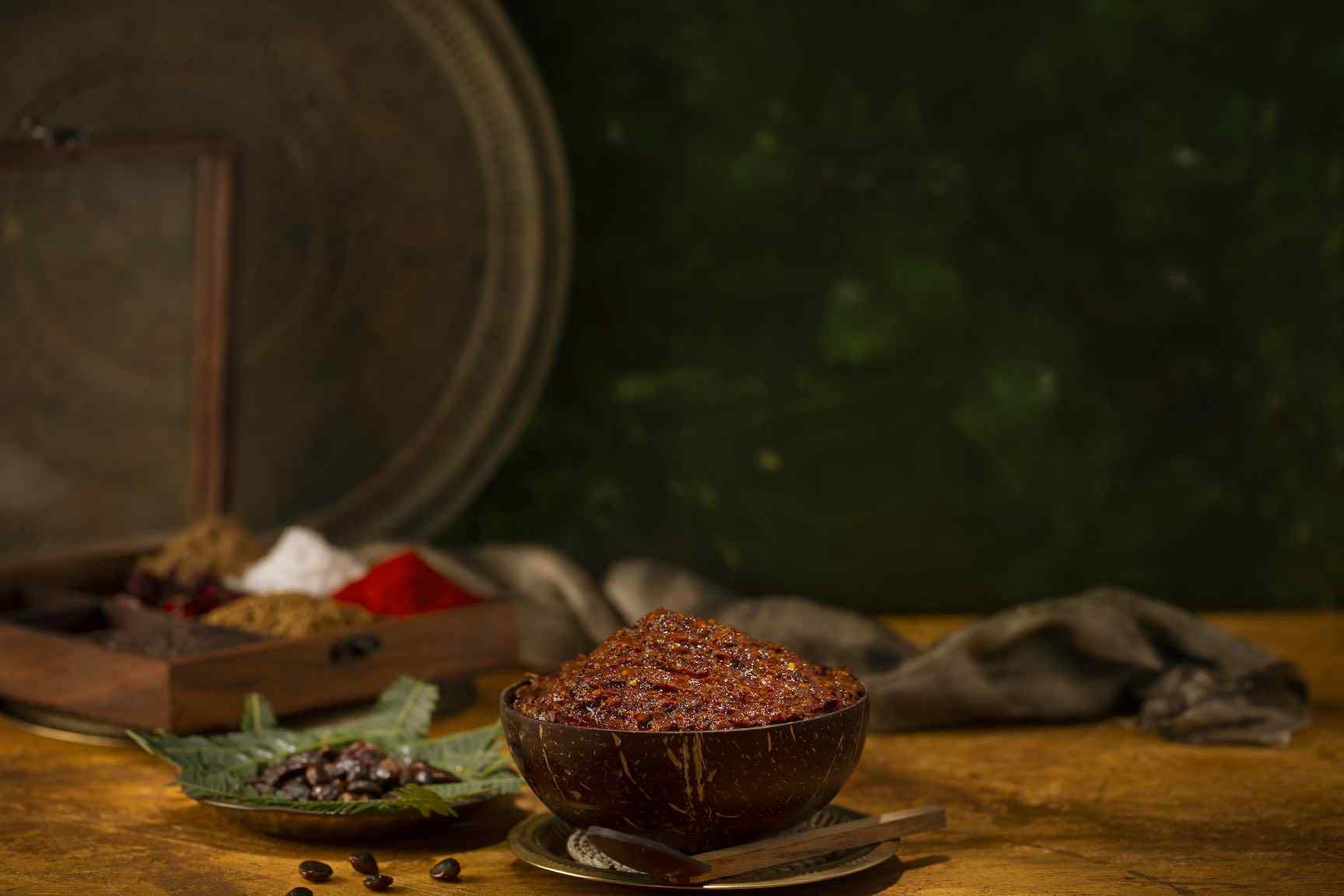 ideal with
Lunch/dinner
The classic way of eating Chintakaya is with Hot Rice and Ghee accompanied by raw Green Chilli. The sour taste of Chintakaya with the spice of aromatic green chilli gives you an exciting experience.
Snack
Wada Pav toasted with fresh Cream and a little bit of Chintakaya spread on the Pav and finely chopped raw Onions sprinkled all over would be a great evening snack.
Ingredients Used
Tamarind
Oil
Salt
Guntur district in Andhra Pradesh is famous for its Mirchi. The soil there happens to be the most conducive for the mirchi crop. We procure our mirchi from a handpicked farmland in Repalle village in Guntur District. Our farmer cultivates a specific mirchi variety that suits our spice standards.
Map used for representational purpose only. Not to be treated as an accurate depiction.
try with
Sesame Seeds Powder
Aromatic roasted sesame seed powder that tastes therapeutic.