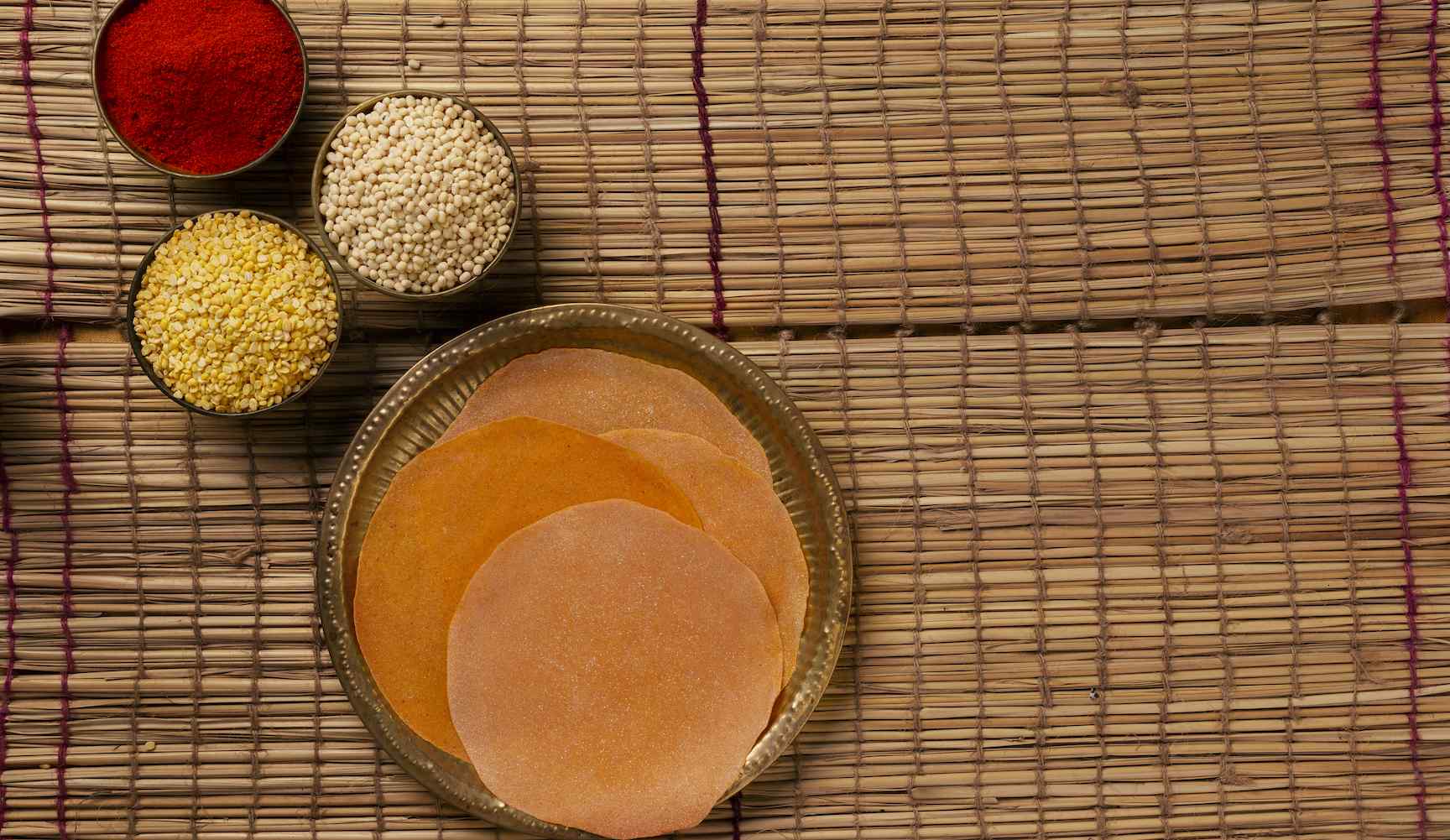 Appadalu
These Karam Appadalu are a delightful combination with traditional food
Appadalu
These Karam Appadalu are a delightful combination with traditional food
Wondering who I am?
I am grandmother.
Remember that person who always brought a smile to your face for being
the one who always heard you,
the one who loved you no matter what,
the one who laughed at whatever you said whether or not they understood.
I am that person.
grandma says...
"Appadalu should not be dried in the scorching sun. They just need a gentle dry", My grandmother was educating me while asking me to move the traditional wooden folding cot, on which she placed all the appadalu, into the shade.
"Why is that so?", I asked.
"Harsh sunlight dries them rather very quickly and damages the shape. They need to slowly lose their moisture so that their shape and colour are retained!", she explained.
"Grandma, should we put so much effort to prepare something that we finish eating in a minute?", I asked. I was not philosophical at all when I think back. It was a genuine question as I saw her struggling since morning to roll the papads into the right shape and then dry them to meticulous perfection.
"Come here and sit", she called me with a smile on her face.
"Food does not just fill our tummies, it gives us pleasure, it relaxes and soothes our senses and at the end remains as a memory forever. So, do not measure it by the time you take to 'finish' eating it. Measure it by the amount of time it stays in your memory. If you want the food to stay in your memory for a very long time, then you need to put this kind of effort".
My 9-year old mind did not understand the depth at that time, but I loved the way she explained it. The only good thing I did was, I remembered her words verbatim. And they kept on ringing in my head on each instance I cooked a meal.
the experience of Appadalu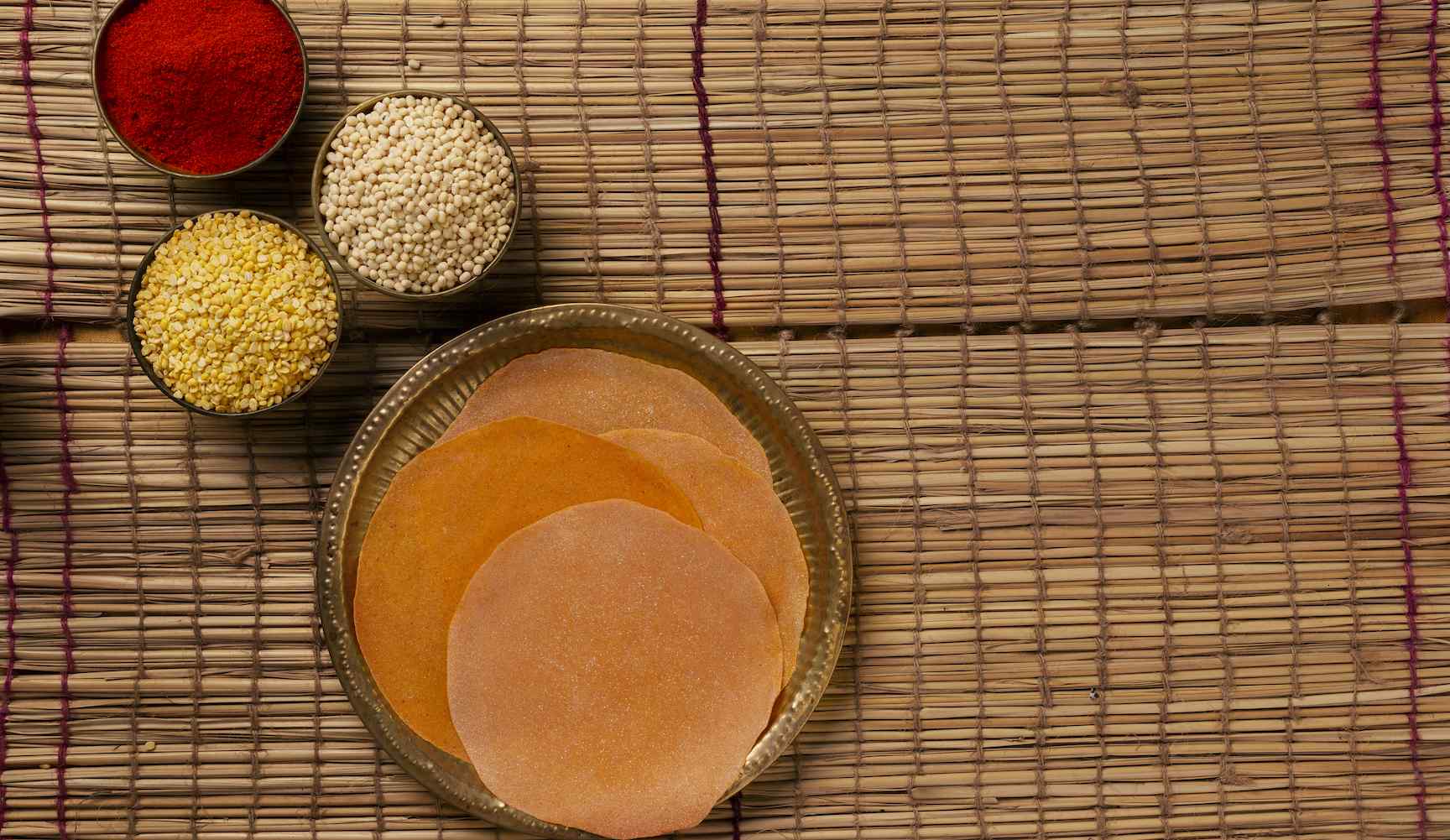 ideal with
Lunch/dinner
You can fry or roast them and make them a part of any meal. In fact, if you are in a hurry, just roast the papad, crush it into small pieces and have it with rice and some pickle - it would taste great.
Snack
Roast or fry and eat it as a snack.
Ingredients Used
Urad Dal
Salt
Guntur district in Andhra Pradesh is famous for its Mirchi. The soil there happens to be the most conducive for the mirchi crop. We procure our mirchi from a handpicked farmland in Repalle village in Guntur District. Our farmer cultivates a specific mirchi variety that suits our spice standards.
Map used for representational purpose only. Not to be treated as an accurate depiction.