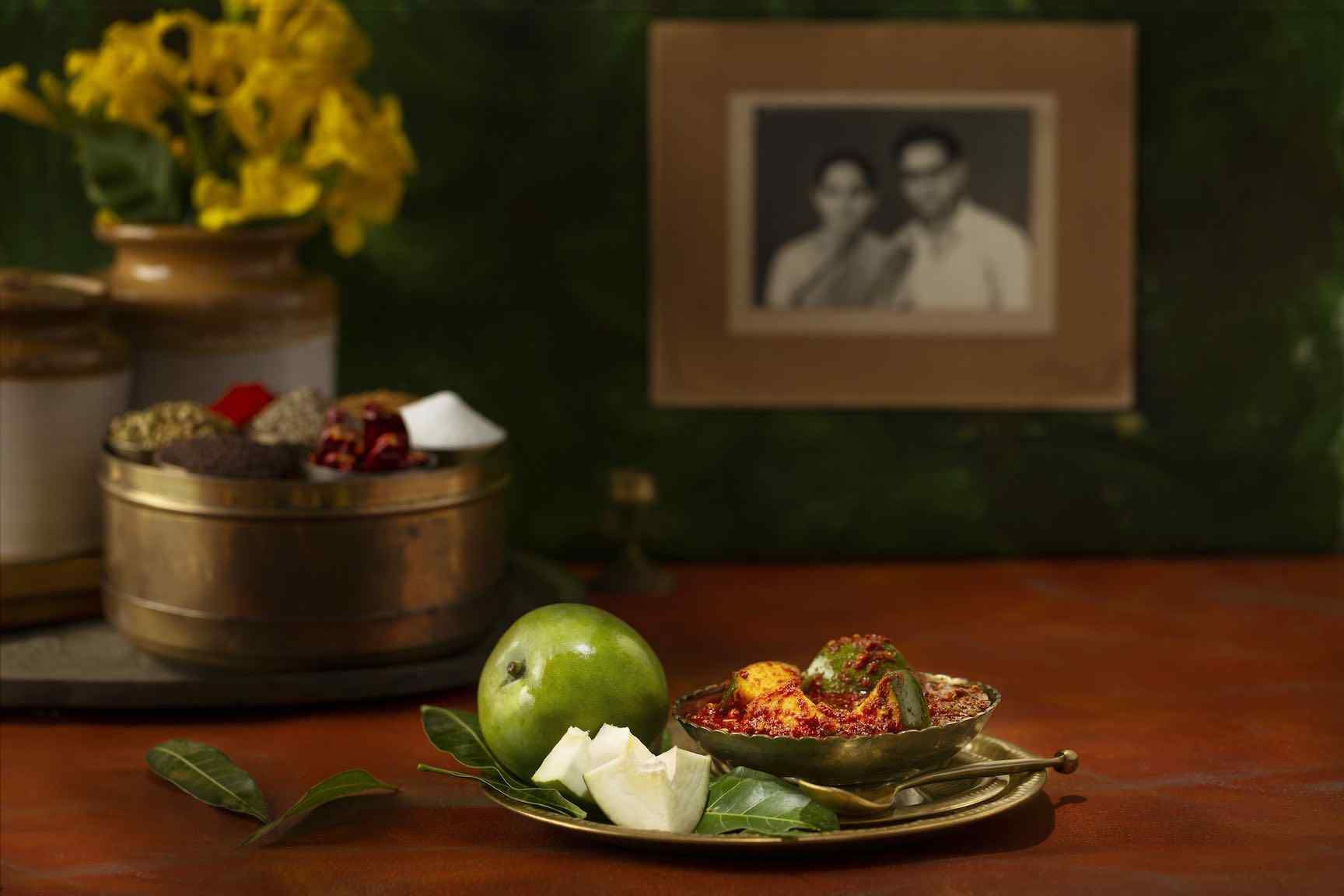 Avakaya
Classic taste that stays with you forever - best of all.
Avakaya
Classic taste that stays with you forever - best of all.
Wondering who I am?
I am grandmother.
Remember that person who always brought a smile to your face for being
the one who always heard you,
the one who loved you no matter what,
the one who laughed at whatever you said whether or not they understood.
I am that person.
grandma says...
I was about 9 then. I hurriedly finished my lunch with freshly prepared Avakaya and rushed to the river bank behind my house. My friends were waiting for me.
"What took you so long?" asked Adilakshmi.
I said "Avakaya", with a blissful expression on.
"With Mudda Pappu*?" asked Balli, a lot of happiness with a hint of jealousy was written all over his face.
"Yesss" I said as if I won a prize in school.
Such is the taste of Avakaya that it makes everyone feel excited.
It is always a moment of celebration during the summer when nanna used to get fresh juicy mangoes from Nuziveedu especially for Avakaya. My grandmother would sit in the courtyard mixing the mango pieces and all other ingredients to prepare the magic. My brother, sister and I used to hover around watching the entire process with total awe.
* Mudda Pappu - A traditional lentil preparation made with Red Gram.
the experience of Avakaya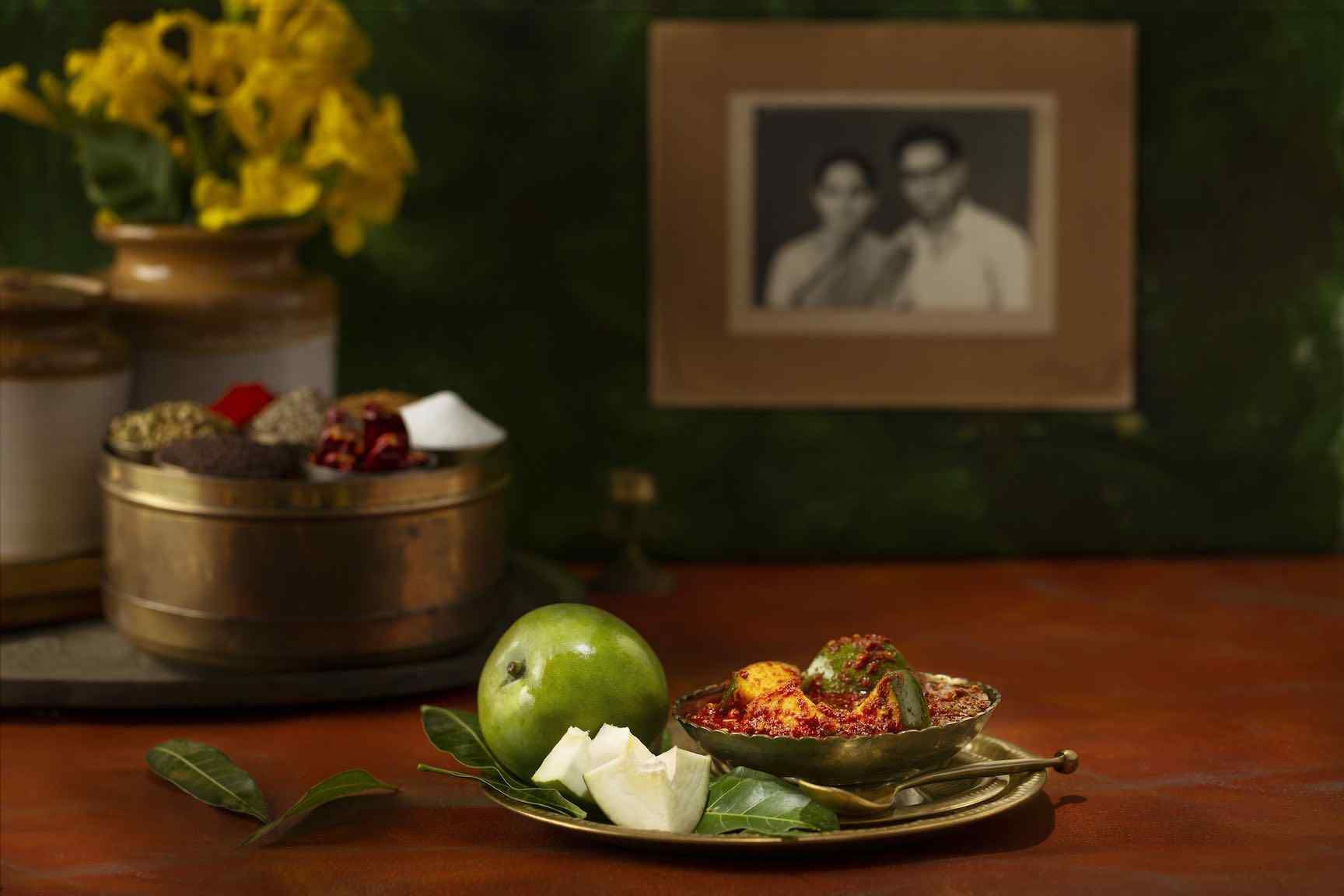 ideal with
Breakfast
Excellent combination with breakfast items like Pesarattu Upma, Ghee Karappodi Idli, Masala Wada, Mysore bajji, Utappam, Dibba Rotti, Minapa Pottu Wada, Akki Roti, Vegetable Salad Dosa and Ravva Dosa
Lunch/dinner
Just have it with hot rice and ghee or let it be an accompaniment for Mudda Pappu, Mango Pappu, Beerakaya Pappu and Sorakaya Pappu. And needless to say, it makes a great combination with curd rice.
Snack
This goes very well Vada Pav. You could either toast it on pav along with butter or use it as a spicy substitute for Tomato Ketchup.
Add a scoop of curd, one finely chopped green chilli and a spoonful of chopped coriander to a couple of spoons of Avakaya. Mix all of them very well and voila! you have a tangy and spicy chutney to lift up your breakfast experience.
Ingredients Used
Chilli
Oil
Salt
All Avakaya varieties have one common ingredient among them... The mangoes of Nuziveedu. Often referred to as the heaven of mangoes, the soil of Nuziveedu is the best possible land for growing mangoes. It's potent and favourable for the cultivation of the lakhs of mango trees, from which we handpick the finest
Map used for representational purpose only. Not to be treated as an accurate depiction.
try with
Toor Dal Powder
Spicy lentil powder that goes great with hot rice.
Sesame Seeds Powder
Aromatic roasted sesame seed powder that tastes therapeutic.