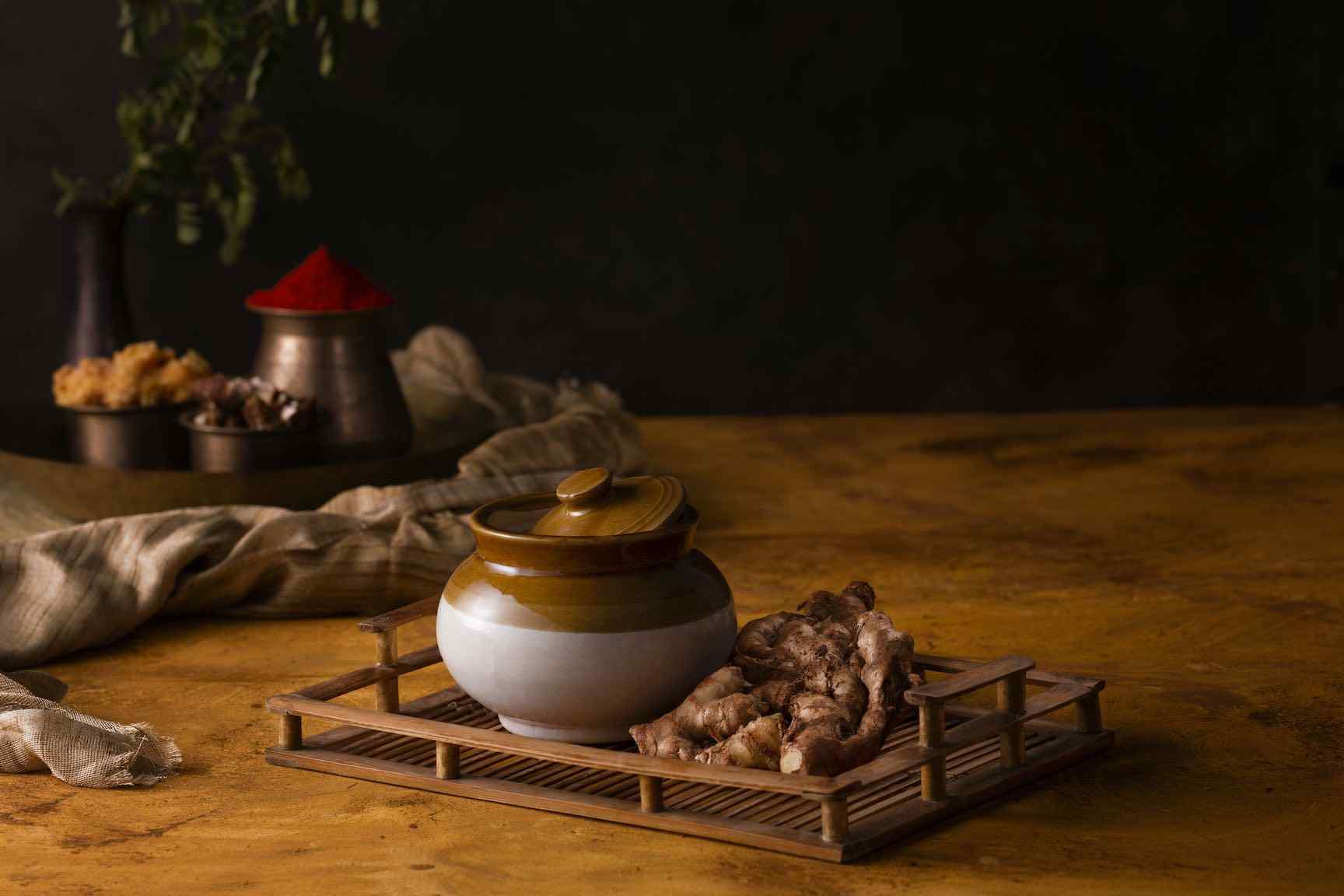 Allam Pachchadi
Sweet and Spicy ginger pickle for anytime and anything
Allam Pachchadi
Sweet and Spicy ginger pickle for anytime and anything
Wondering who I am?
I am grandmother.
Remember that person who always brought a smile to your face for being
the one who always heard you,
the one who loved you no matter what,
the one who laughed at whatever you said whether or not they understood.
I am that person.
grandma says...
"What do you want to have in the breakfast, children?" I asked from the verandah of the kitchen.
My grandchildren were playing in the courtyard under the mango tree.
"Pesarattu with Allam Pachchadi!" shouted Karthikeya.
I quickly opened the refrigerator to see if the batter is available. Left a sigh of relief when I realised it is there - I make it a point to be ready with all the batters when children come down for holidays. You never know when their expectations change!
"Done!" I said in a loud voice as if I was equally excited. Karthikeya was visibly happy. Gargi was happy too. It was Shruti and Maitreyi who wanted something else.
"No, let us try something else" mumbled Shruti. But that was enough audible to me.
"So, what else then?" I asked.
After a little murmur, the two girls decided to have Idly and Wada. Gargi was happy with this choice too! Realising that his only 'big' support is slipping, Karthikeya began to plead with Gargi. But in a short while, he realised that it is going to be a lost battle, so said "I would agree for Idly and Wada only if you serve with Allam Pachchadi".
The girls agreed and everyone went back to their fun while I walked back to the Kitchen, Gargi followed me. I said to her, "See how versatile Allam Pachchadi is, You could have it with literally any South Indian breakfast and any dal item".
"I can have it with sandwiches too!" Gargi said with a gleeful smile.
"Yes, dear you can have it with anything", I gave her a peck and began my work.
the experience of Allam Pachchadi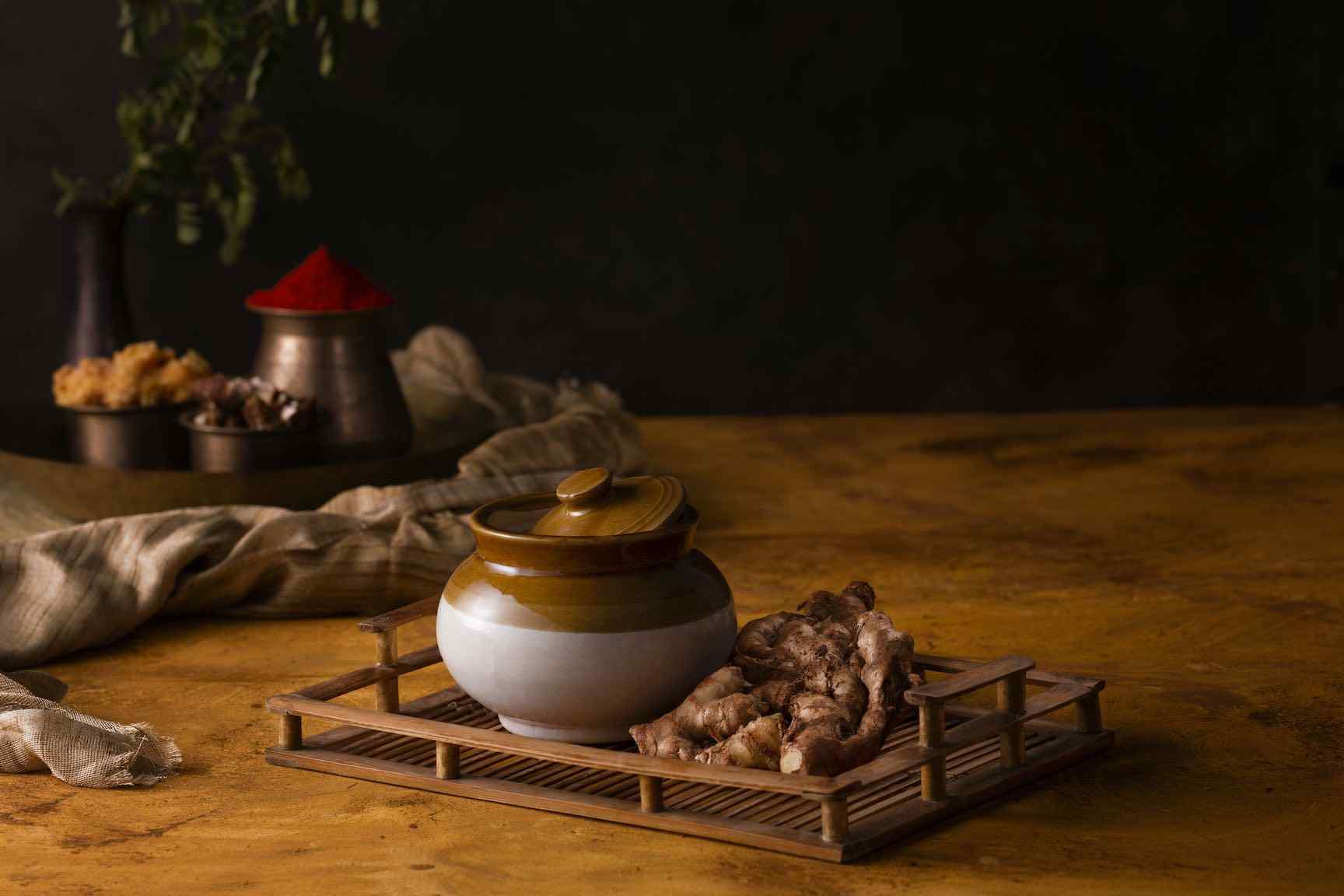 ideal with
Breakfast
You can try Allam Pachachadi with any breakfast item like Idli, Dosa, Upma, Uttappa, Wada, Ravva Idli, Pongal, Pesarattu. And if you want to push the envelope, add a dash of it in Maggi or toast your bread with Allam Pachachadi and sprinkle a pinch of Kandi Podi on it.
Lunch/dinner
Try it with Mudda Pappu, Tomato Pappu, Sorakaya Pappu, Beerakaya Pappu, Lemon Dal and many more
Snack
Dilute it a bit to make a sauce and add it to any Chinese dish. Or spread it as a thin layer on Pizza to experience a dramatic taste.
Ingredients Used
Ginger
Mamidi Allam
Oil
Salt
Guntur district in Andhra Pradesh is famous for its Mirchi. The soil there happens to be the most conducive for the mirchi crop. We procure our mirchi from a handpicked farmland in Repalle village in Guntur District. Our farmer cultivates a specific mirchi variety that suits our spice standards.
Map used for representational purpose only. Not to be treated as an accurate depiction.
try with
Toor Dal Powder
Spicy lentil powder that goes great with hot rice.
Sesame Seeds Powder
Aromatic roasted sesame seed powder that tastes therapeutic.