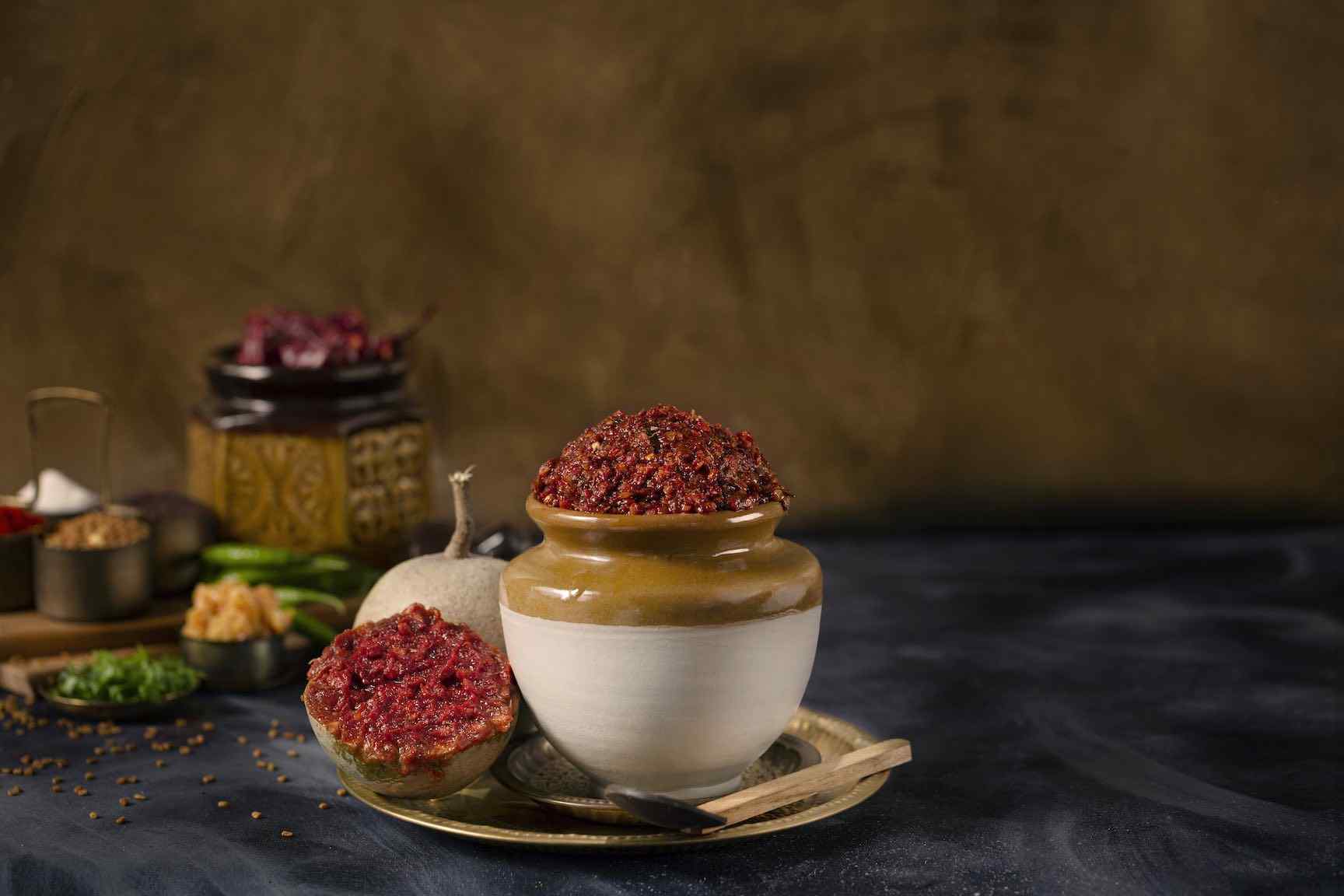 Velaga Pachchadi
Wood Apple Pickle |
In Stock
Spicy, Sweet and Tangy Velaga Pachhadi
Velaga Pachchadi
Spicy, Sweet and Tangy Velaga Pachhadi
Wondering who I am?
I am grandmother.
Remember that person who always brought a smile to your face for being
the one who always heard you,
the one who loved you no matter what,
the one who laughed at whatever you said whether or not they understood.
I am that person.
grandma says...
It was during our stay in the rural areas of Kurnool when I developed a special interest in Velaga Pachchadi.
It is an allrounder when it comes to taste. It is sweet, spicy, sour and tangy - all at the same time.
Till I met Obavva, my then domestic help, I never had Velaga in breakfast. Obavva taught me the recipe of Vadas with alasandalu (black-eyed peas). And it is then she told me how they would taste wonderful with Velaga Pachchadi.
She was spot on. The combination was out of the world.
Velaga is a wild fruit. Not very common in urban areas but was widely available in the forests of Kurnool. Obavva, her daughter Shanti and I used to go for a morning trek into the jungle and pick Velaga fruits from there.
When we were lucky, we got our hands on Jungle Tamarind (or Manila Tamarind) and walk back happily munching it.
The very experience of picking the fruits from their natural habitat and going through every step of pickle preparation was something I cherish a lot.
And the icing on the cake was the wonderful taste of Velaga Pachchadi.
the experience of Velaga Pachchadi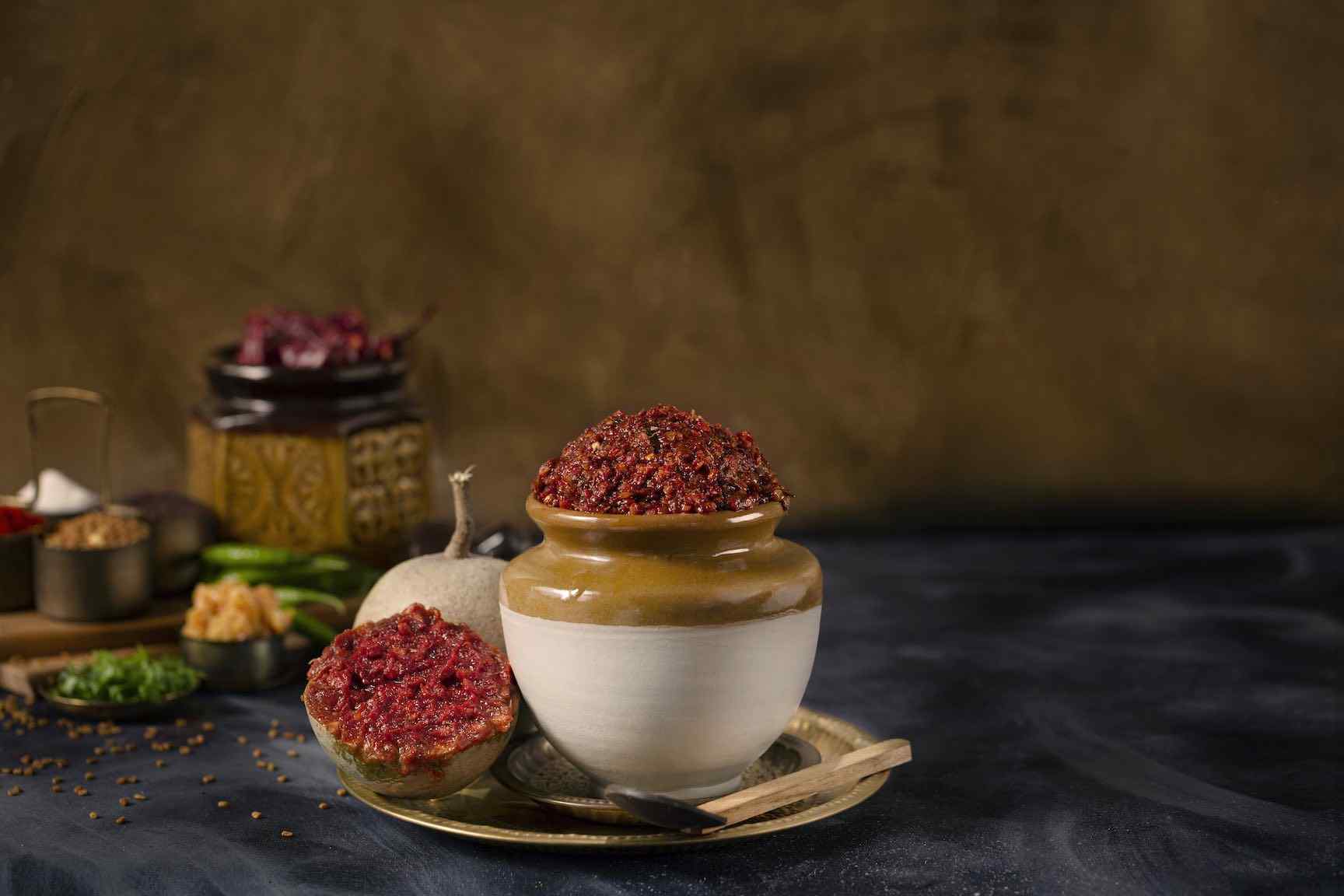 ideal with
Breakfast
Velaga Pachchadi tastes really well with Chapathi and Paratha.
Lunch/dinner
Try Velaga with hot rice and ghee, the taste would stay with you forever.
Take a scoop of Velaga Pachchadi, add a bit of curd and make a homogenous mixture. This short-term preparation tastes like a charm and forms a great combination with any food!
Ingredients Used
Wood Apple
Urad Dal
Oil
Salt
Guntur district in Andhra Pradesh is famous for its Mirchi. The soil there happens to be the most conducive for the mirchi crop. We procure our mirchi from a handpicked farmland in Repalle village in Guntur District. Our farmer cultivates a specific mirchi variety that suits our spice standards.
Map used for representational purpose only. Not to be treated as an accurate depiction.