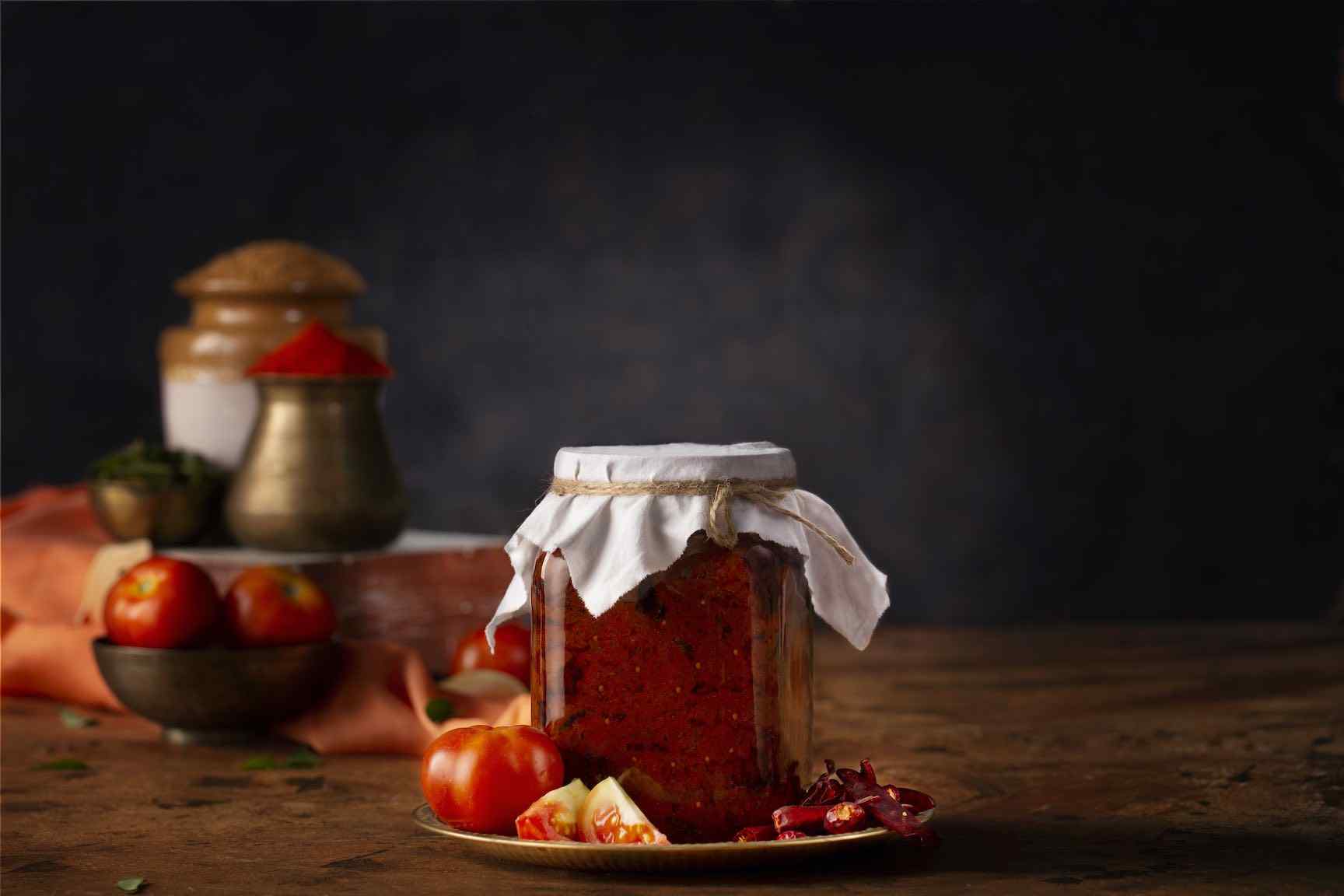 Tomato Pachchadi
Tangy, hot and sour taste that wakes up your senses
Tomato Pachchadi
Tangy, hot and sour taste that wakes up your senses
Wondering who I am?
I am grandmother.
Remember that person who always brought a smile to your face for being
the one who always heard you,
the one who loved you no matter what,
the one who laughed at whatever you said whether or not they understood.
I am that person.
grandma says...
Tomato is another pickle I got introduced to only after I came to Hyderabad. It was Renuka, again, who introduced me to this gem. I sometimes regret not meeting Renuka earlier!
The ease with which it blends with any dish and then enhances the overall experience is something you should savour. Be it any breakfast item or for that matter Fried Rice, Tomato gels well with everything.
Tomato Thokku, as she used to call it, was the mainstay in all our outings. The love with which she used to prepare, permeated into the taste. She used to carry a big steel tiffin box with all the food; snacks packed separately. She made it a point to stuff kids with food during those trips. They did nothing but play and eat.
Needless to say, children loved her and her tomato pickle so much so that they made it a de facto food item in all their meals.
I am sure, you too would do so once you taste it!
the experience of Tomato Pachchadi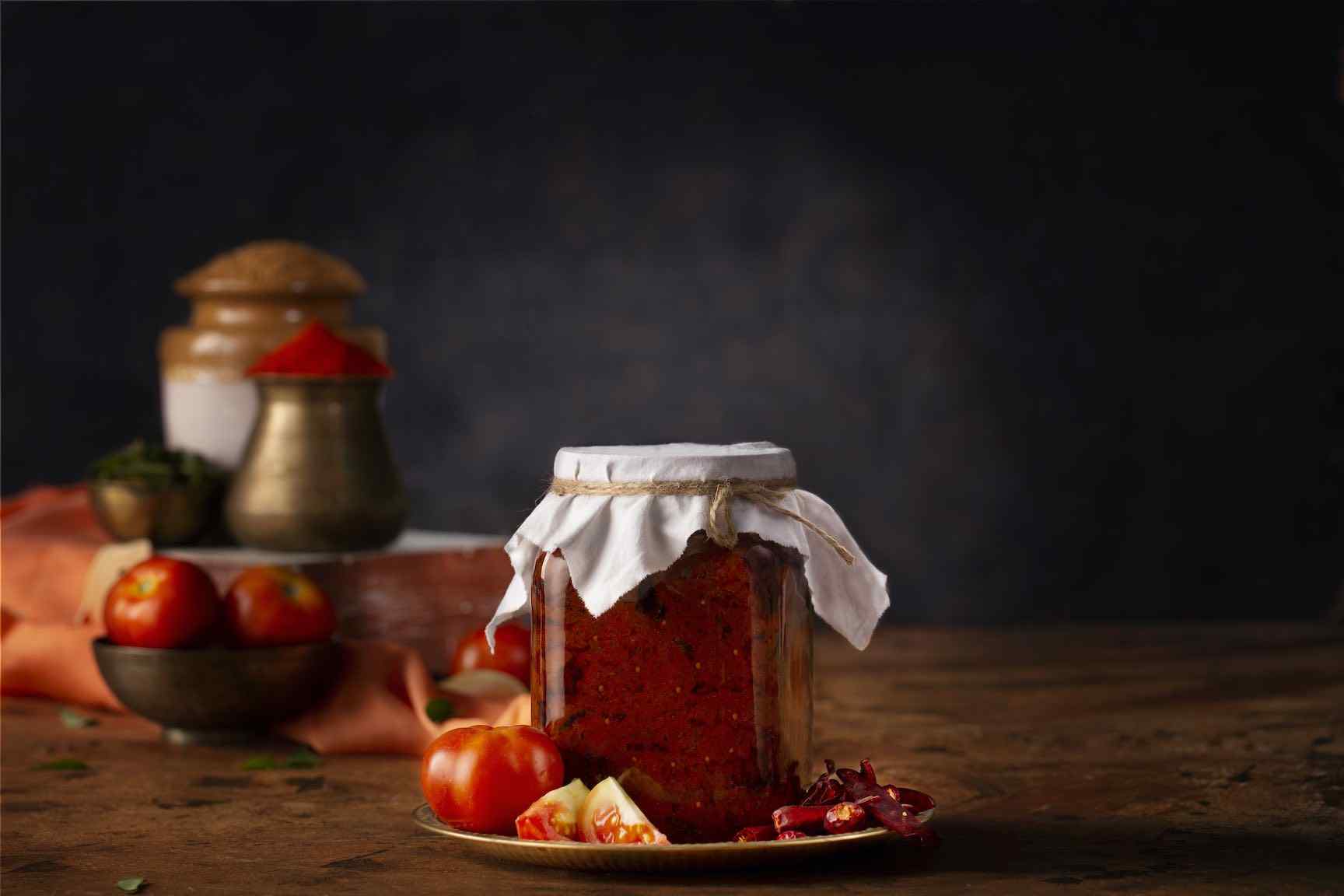 ideal with
Lunch/dinner
Oh, it is perfect with hot rice and ghee. It tastes well with Sorakaya Pappu (bottle-gourd dal).
Snack
You can happily try it with any Indian evening-time snack, like Punugulu, Beerakaya Bajji, Masala Wada, Pakoda, Sabudana Pakoda, Cabbage Pakoda and the list goes on .
Take a bowl of curd, add a crushed garlic pod, then add a finely chopped green chilli and a couple of spoons of Tomato Pachchadi. Mix them thoroughly and add finely chopped coriander. This would be a good accompaniment for any South Indian Breakfast.
Ingredients Used
Tamarind
Tomato
Oil
Salt
Garlic
Guntur district in Andhra Pradesh is famous for its Mirchi. The soil there happens to be the most conducive for the mirchi crop. We procure our mirchi from a handpicked farmland in Repalle village in Guntur District. Our farmer cultivates a specific mirchi variety that suits our spice standards.
Map used for representational purpose only. Not to be treated as an accurate depiction.
try with
Toor Dal Powder
Spicy lentil powder that goes great with hot rice.
Sesame Seeds Powder
Aromatic roasted sesame seed powder that tastes therapeutic.