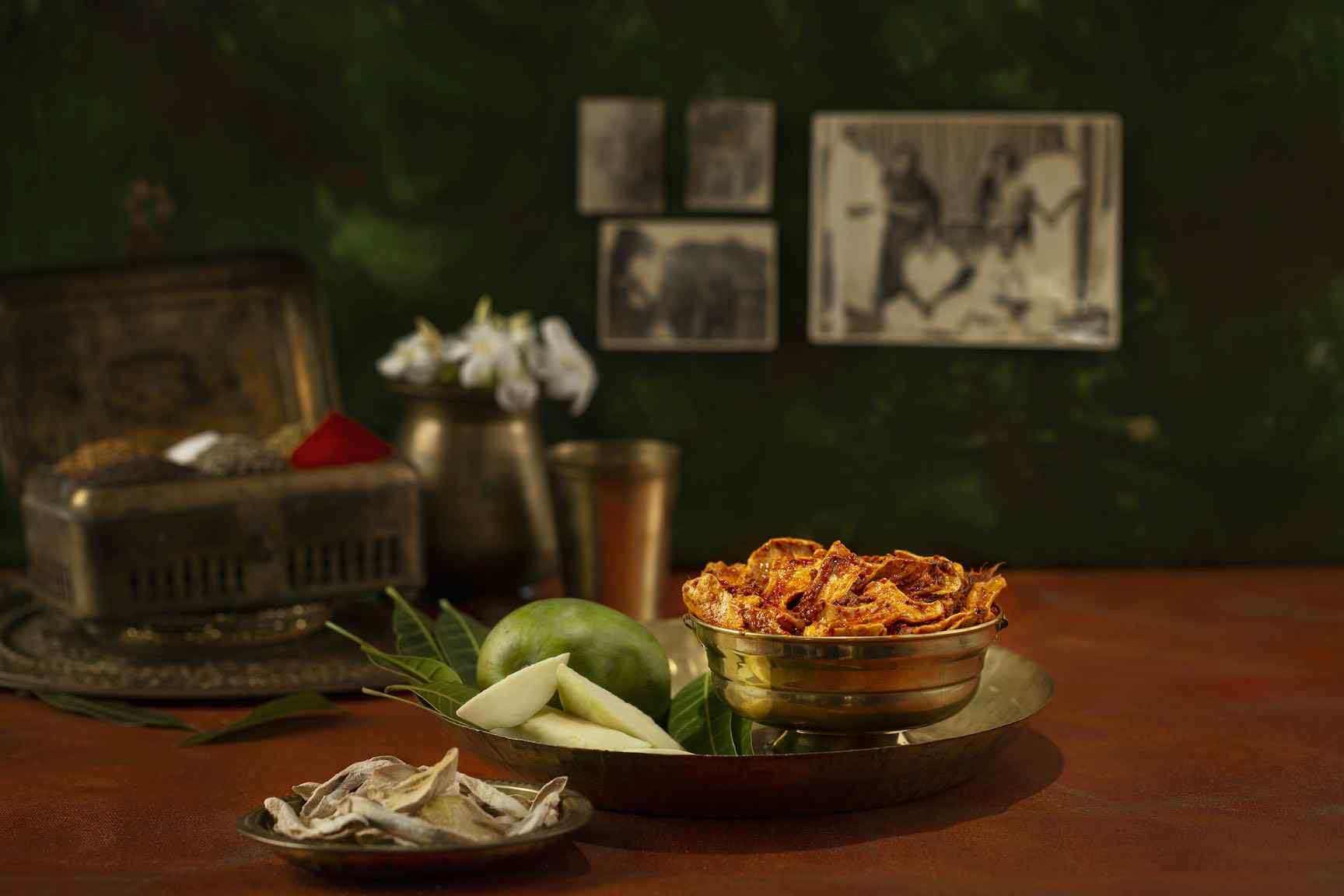 Magaya
Sun-dried Mango pickle |
In Stock
An aromatic preparation that is an all-time favourite of pickle lovers.
Magaya
An aromatic preparation that is an all-time favourite of pickle lovers.
Wondering who I am?
I am grandmother.
Remember that person who always brought a smile to your face for being
the one who always heard you,
the one who loved you no matter what,
the one who laughed at whatever you said whether or not they understood.
I am that person.
grandma says...
Nagavalli, me and Balli were sitting next to each other in my courtyard savouring our supper. My sister and brother sat in the opposite row discussing something amongst themselves while eating. The menu on that night was simple and straightforward - pappu (dal), magaya and curd rice.
Balli loves the tenka (the shell) in magaya. He likes to keep sucking the juice out of it while having the curd rice.
While he was in his own dream world sucking the tenka, Nagavalli began disturbing him with questions related to the next day's school and homework. He lost his cool and shouted at her and while doing so, he clenched his fist with tenka in it.
Juicy magaya gravy coupled with curd had made the shell very soft and with the pressure applied, it shot out of Balli's hand and went like a missile and landed right in the middle of my brother's plate.
There was silence and shock on everyone's face for a min and then a commotion followed. Balli was running all over while my brother was chasing him. That is one incident I always remember when I see a mango shell in Magaya.
The sundried mango pieces, the spices, the seasoning and its aroma, everything together makes Magaya an instant favourite of everyone. I rarely have seen someone not liking it as a pickle.
the experience of Magaya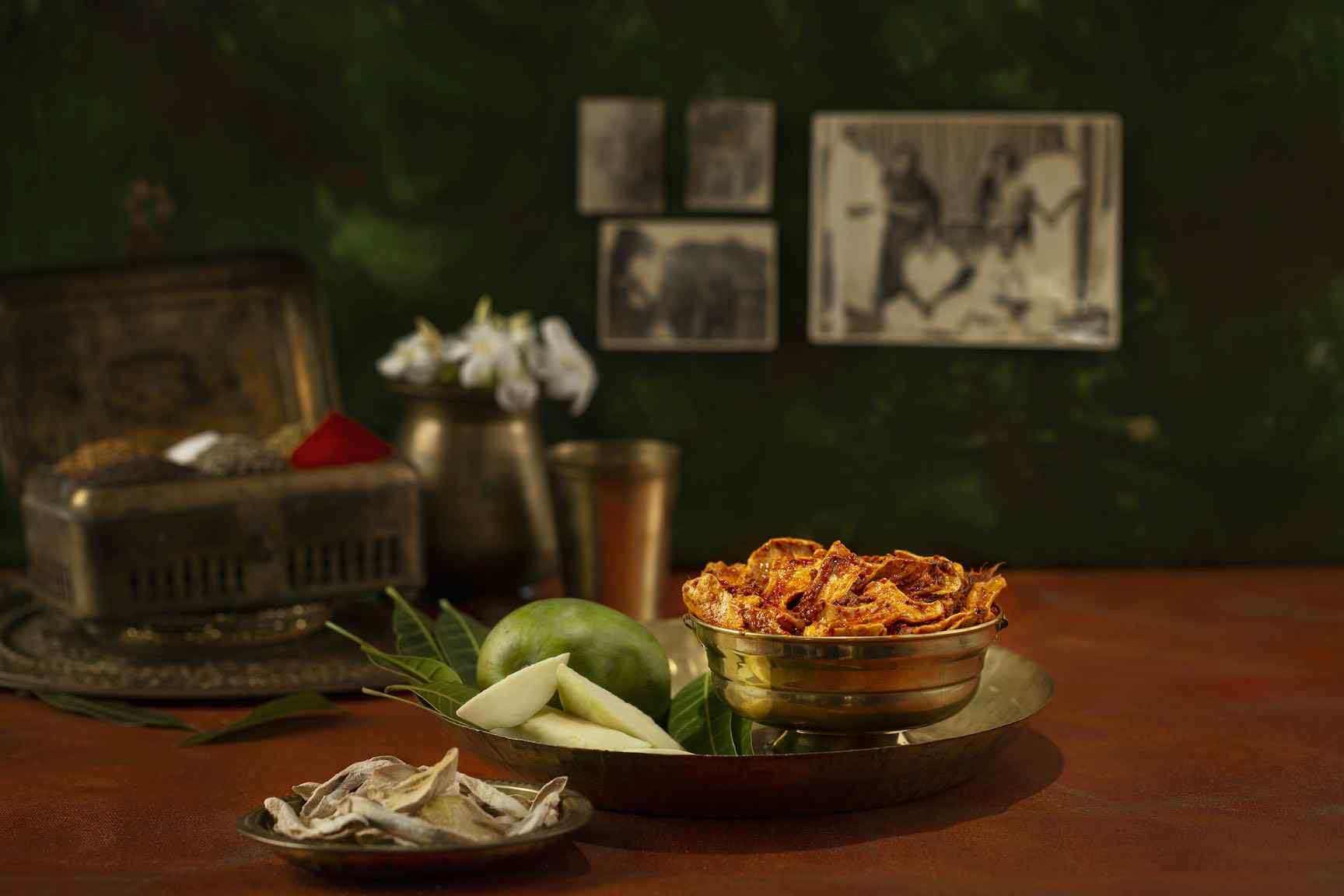 ideal with
Breakfast
Add Magaya as a combination to Poori, you would certainly love the taste.
Lunch/dinner
A cup of Yogurt/Curd, a spoonful of Magaya as accompaniments to Beerakaya (ridge gourd) Pappu or Tomato Pappu is an experience in itself.
Try this interesting recipe. Boil two cups of your favourite dal to mashable consistency, add a couple of spoons of Magaya to it and then garnish it according to your choice. Super quick and super tasty dal at your service.
Ingredients Used
Chilli
Oil
Salt
All Avakaya varieties have one common ingredient among them... The mangoes of Nuziveedu. Often referred to as the heaven of mangoes, the soil of Nuziveedu is the best possible land for growing mangoes. It's potent and favourable for the cultivation of the lakhs of mango trees, from which we handpick the finest
Map used for representational purpose only. Not to be treated as an accurate depiction.
try with
Toor Dal Powder
Spicy lentil powder that goes great with hot rice.
Sesame Seeds Powder
Aromatic roasted sesame seed powder that tastes therapeutic.