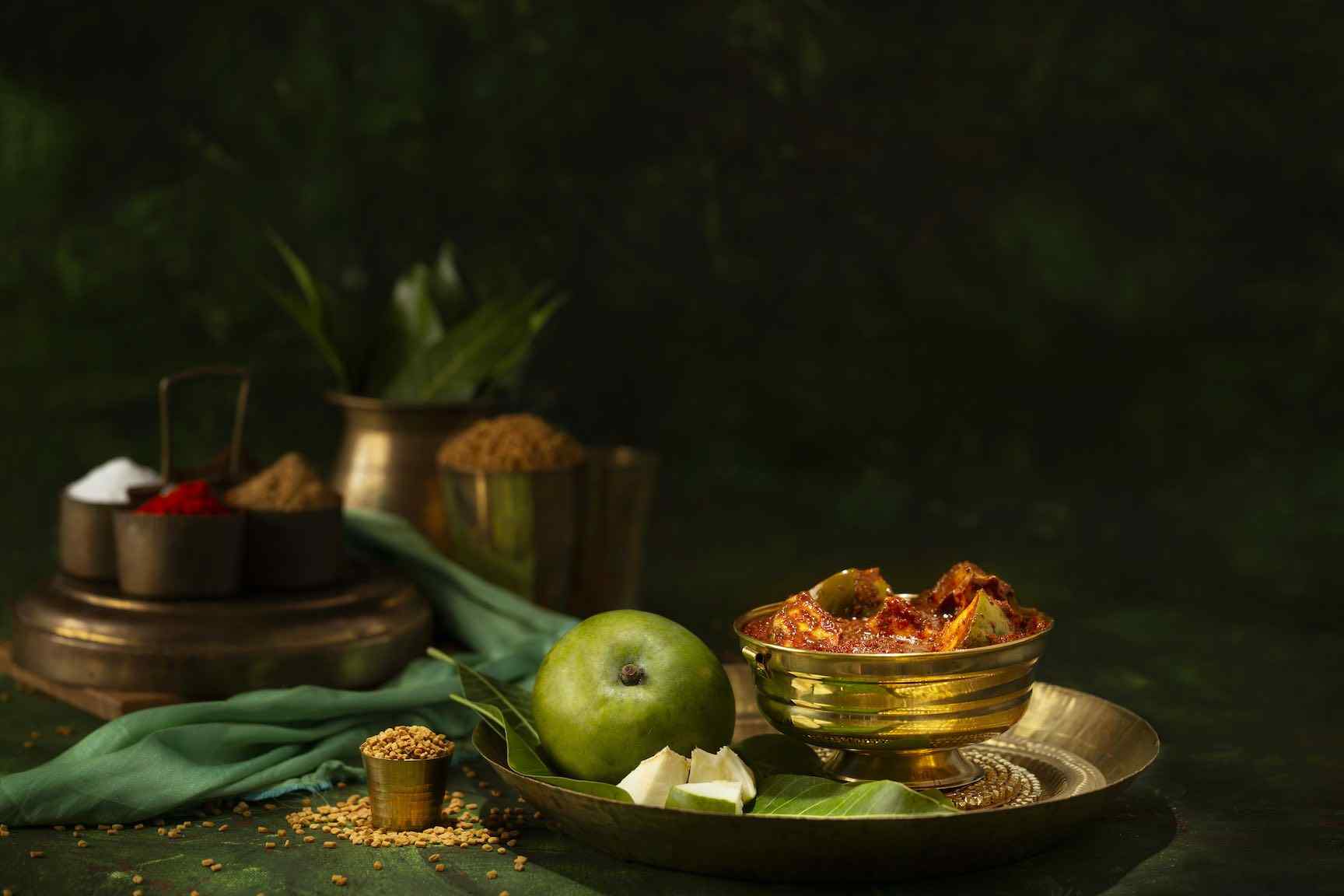 Menthikaya
Mango Fenugreek Pickle |
Out of Stock
Minty, Nutty Mango pickle that cools you down.
Oops! But the wait is not too long.
Just
31 weeks 2 days!
Menthikaya
Minty, Nutty Mango pickle that cools you down.
Wondering who I am?
I am grandmother.
Remember that person who always brought a smile to your face for being
the one who always heard you,
the one who loved you no matter what,
the one who laughed at whatever you said whether or not they understood.
I am that person.
grandma says...
"Isn't that incredible how a terribly bitter seed when fried and mixed with spices, results in a very aromatic and nutty flavour?", Srijanani was on a song that day. It does happen with her at times when she gets both emotional and philosophical at the same time. The best thing for anyone to do would be to listen to her because she speaks sense in a poetic manner.
"We should appreciate the first ones who realised the taste and flavour of these seeds", she continued. "How could they even imagine adding this bitter taste to Mango and come up with a pickle as tasty as Menthikaya?"
"Amma, I guess she is hungry," Srikanth remarked lazily. "I agree with him" Gangadharam joins Srikanth.
I think, amongst all of us, it was Ananthanarayana who was listening to her indulgently. Because I could see the emotive reflection of every word she spoke on his face. "hmm, foodies" I said to myself.
"I agree with you. The very aspect of experimenting with various flavours and hitting the right sweet spot mesmerises me." Ananth chimed in, finally.
"It is getting very heavy, let us break for lunch" Gangadharam dropped the anchor and concluded by saying "You know what, I understood that these two are dying to eat Menthikaya today. But, I think they could have made the request a bit simpler!"
"Gangadharam at his best." told myself while dragging Ananth with me to set up the lunch table.
the experience of Menthikaya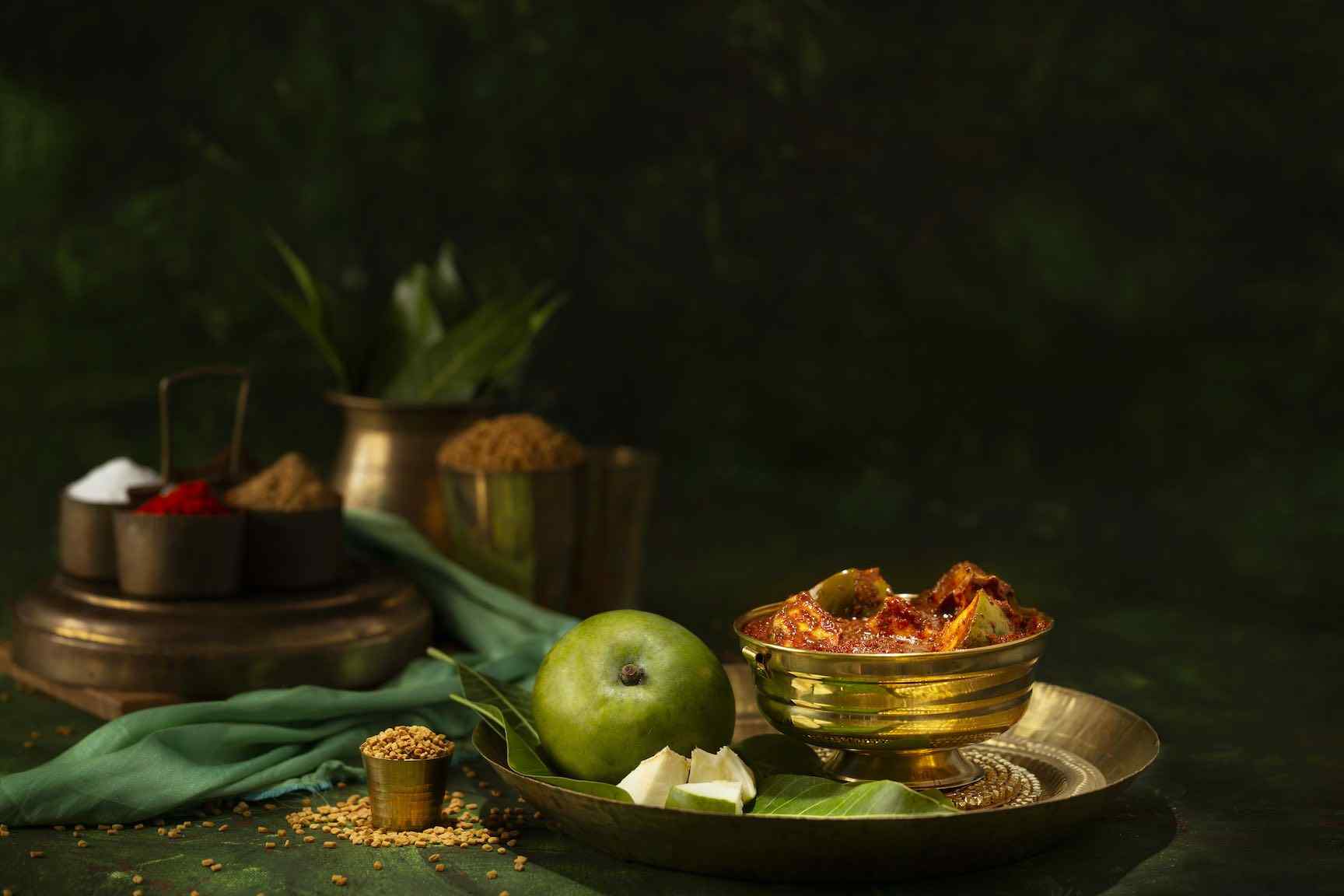 ideal with
Breakfast
Menthikaya Oota (gravy) tastes brilliant with all South Indian breakfast items.
Lunch/dinner
Try Menthikaya with hot rice with Ghee or with any dal.
Ingredients Used
Chilli
Oil
Salt
All Avakaya varieties have one common ingredient among them... The mangoes of Nuziveedu. Often referred to as the heaven of mangoes, the soil of Nuziveedu is the best possible land for growing mangoes. It's potent and favourable for the cultivation of the lakhs of mango trees, from which we handpick the finest
Map used for representational purpose only. Not to be treated as an accurate depiction.
try with
Sesame Seeds Powder
Aromatic roasted sesame seed powder that tastes therapeutic.