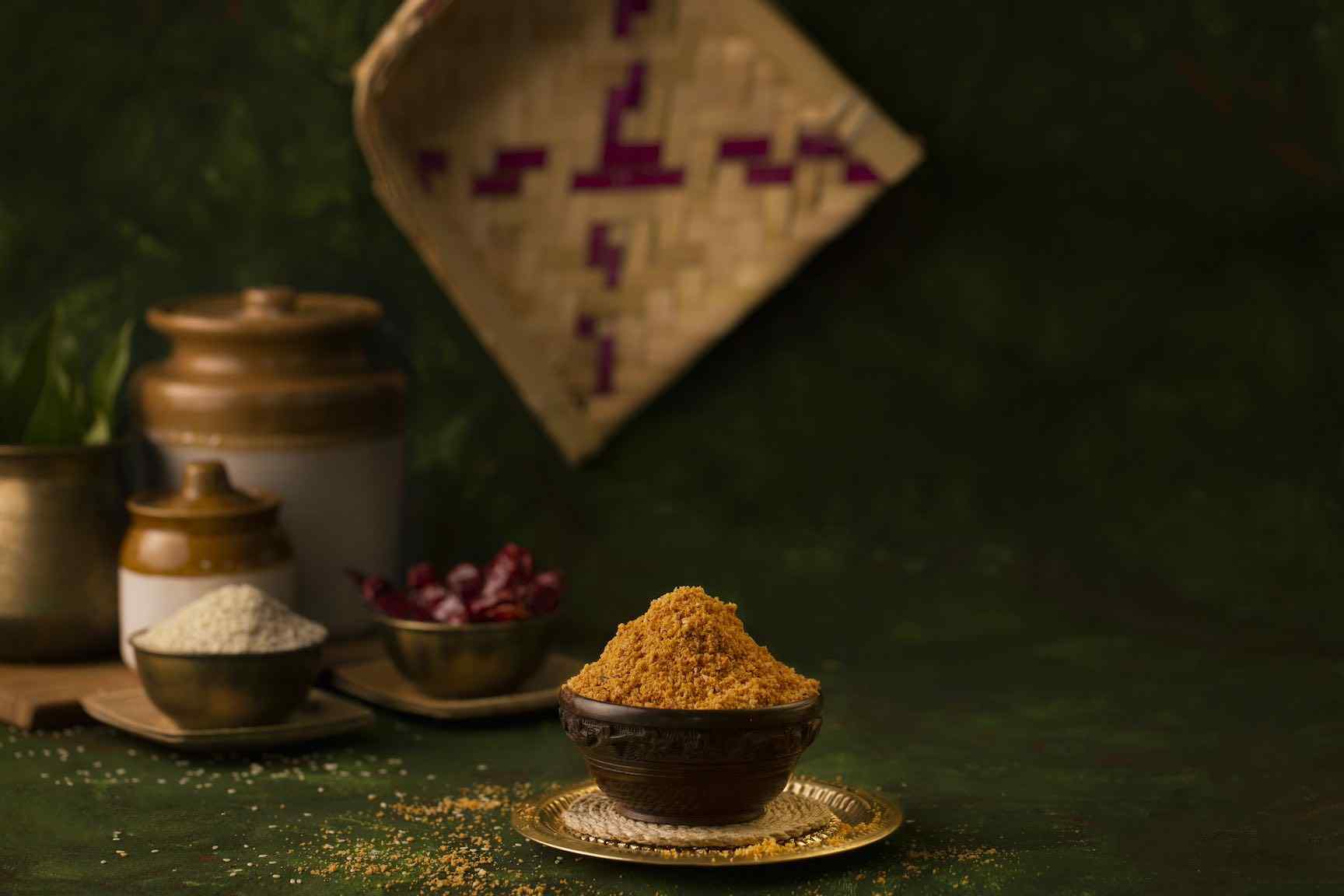 Nuvvula Podi
Sesame Seeds Powder |
In Stock
Aromatic roasted sesame seed powder that tastes therapeutic.
Nuvvula Podi
Aromatic roasted sesame seed powder that tastes therapeutic.
Wondering who I am?
I am grandmother.
Remember that person who always brought a smile to your face for being
the one who always heard you,
the one who loved you no matter what,
the one who laughed at whatever you said whether or not they understood.
I am that person.
grandma says...
During our stay in rural Kurnool, I became friends with Sumathi, the daughter of a local sarpanch. A very kind and benevolent soul she was.
Trust me, her food tastes too were very gentle and uncomplicated, so to speak.
She taught me a variety of shades of Nuvvula Podi. With Garlic, with Jeera and so on. She had a story for each of those varieties and why and how she chooses a variety based on an occasion. I was really surprised to see a mere 17-year old girl speaking like an experienced cook!
But then, to be a great cook you need to know how to appreciate and respect food besides being creative. And for that, age is certainly not a yardstick.
Coming back to the topic, one of Sumathi's Nuvvula Podi recipes happens to be my favourite. It has a very tender aroma that lifts you up. And when you mix it with rice and ghee, it gives you an aftertaste that leaves you craving for more.
Sumathi used to call it 'magic'. So, yes Nuvvula Podi has some magic that makes you crave more.
the experience of Nuvvula Podi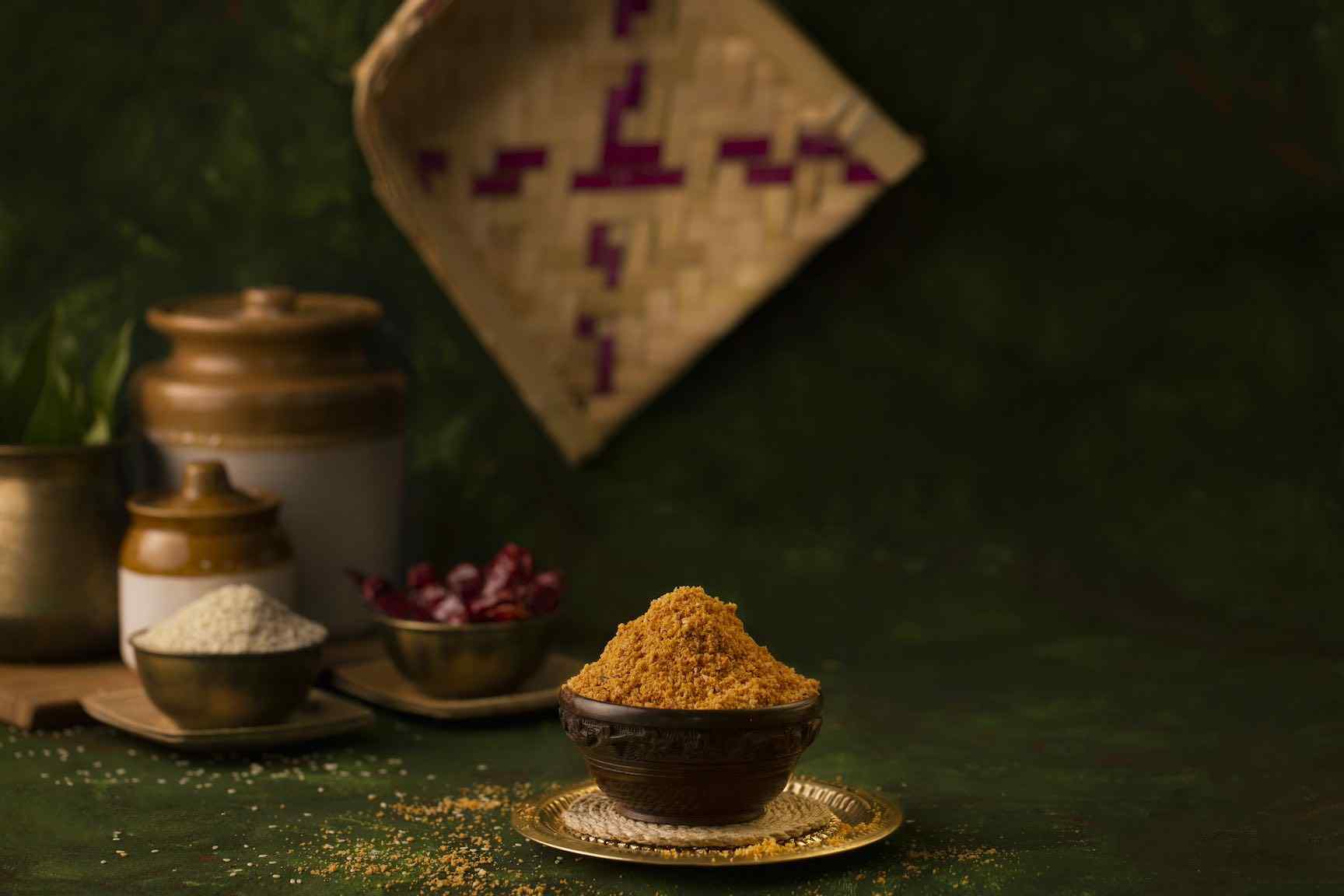 ideal with
Breakfast
Idly, Dosa And Any other South Indian Breakfasts
Lunch/dinner
Tastes very good with rice and ghee. You may also try it with rasam.
Here is a simple recipe of a tasty curry. Take a bottle gourd or ridge gourd and cut it into small pieces. Cook the pieces till they become soft and add a few spoons of Nuvvula Podi to them. That's it, you have a flavourful curry ready to eat!
Ingredients Used
Oil
Salt
Guntur district in Andhra Pradesh is famous for its Mirchi. The soil there happens to be the most conducive for the mirchi crop. We procure our mirchi from a handpicked farmland in Repalle village in Guntur District. Our farmer cultivates a specific mirchi variety that suits our spice standards.
Map used for representational purpose only. Not to be treated as an accurate depiction.