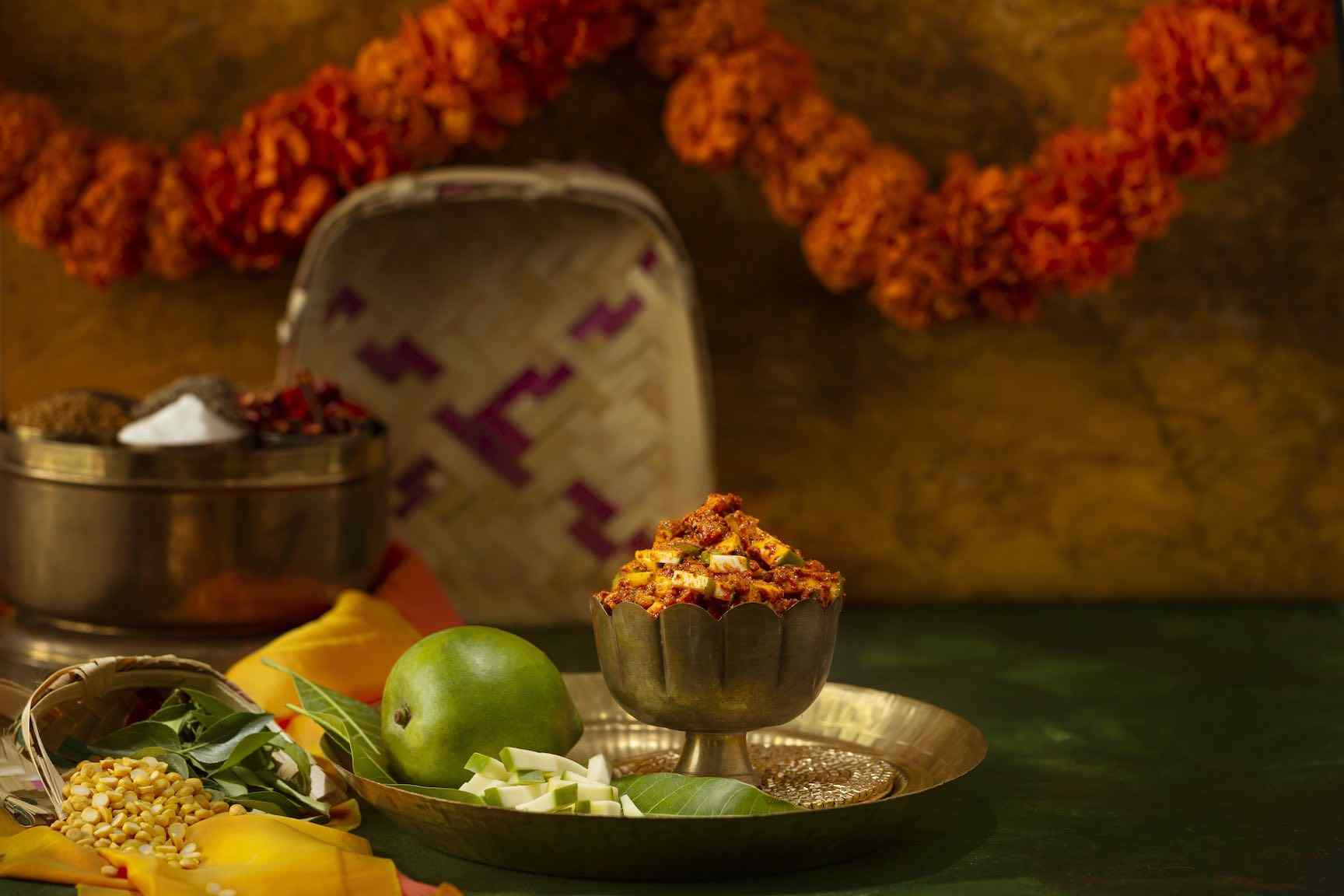 Pulihora Avakaya
A classic variant of Avakaya with mustardy, spicy twist.
Pulihora Avakaya
A classic variant of Avakaya with mustardy, spicy twist.
Wondering who I am?
I am grandmother.
Remember that person who always brought a smile to your face for being
the one who always heard you,
the one who loved you no matter what,
the one who laughed at whatever you said whether or not they understood.
I am that person.
grandma says...
"Grandma, did you mix Pulihora in Avakaya?" Gargi asked with a bit of concern and confusion.
I did not get what she was saying, so asked "did not understand what you said dear, can you explain in detail?".
"No Grandma, I heard you saying to Amma in the morning that you would serve Pulihora Avakaya in lunch!" she said maintaining the expression of confusion and concern.
I laughed heartily and took her on my lap and explained "No my dear, Pulihora Avakaya is another type of pickle. It has smaller pieces of Mango and as a final touch, we give it a good seasoning which is very similar to what we use in Pulihora. So that's how it got that name".
"Oh, I see!" she said with a huge relief on her face. "Then I shall also try it in the lunch. But you need to serve me more than others", she took a promise from me.
Pulihora Avakaya indeed is a very interesting take on Avakaya. With its unique seasoning and tiny pieces, it easily can become a part of breakfast or a meal.
the experience of Pulihora Avakaya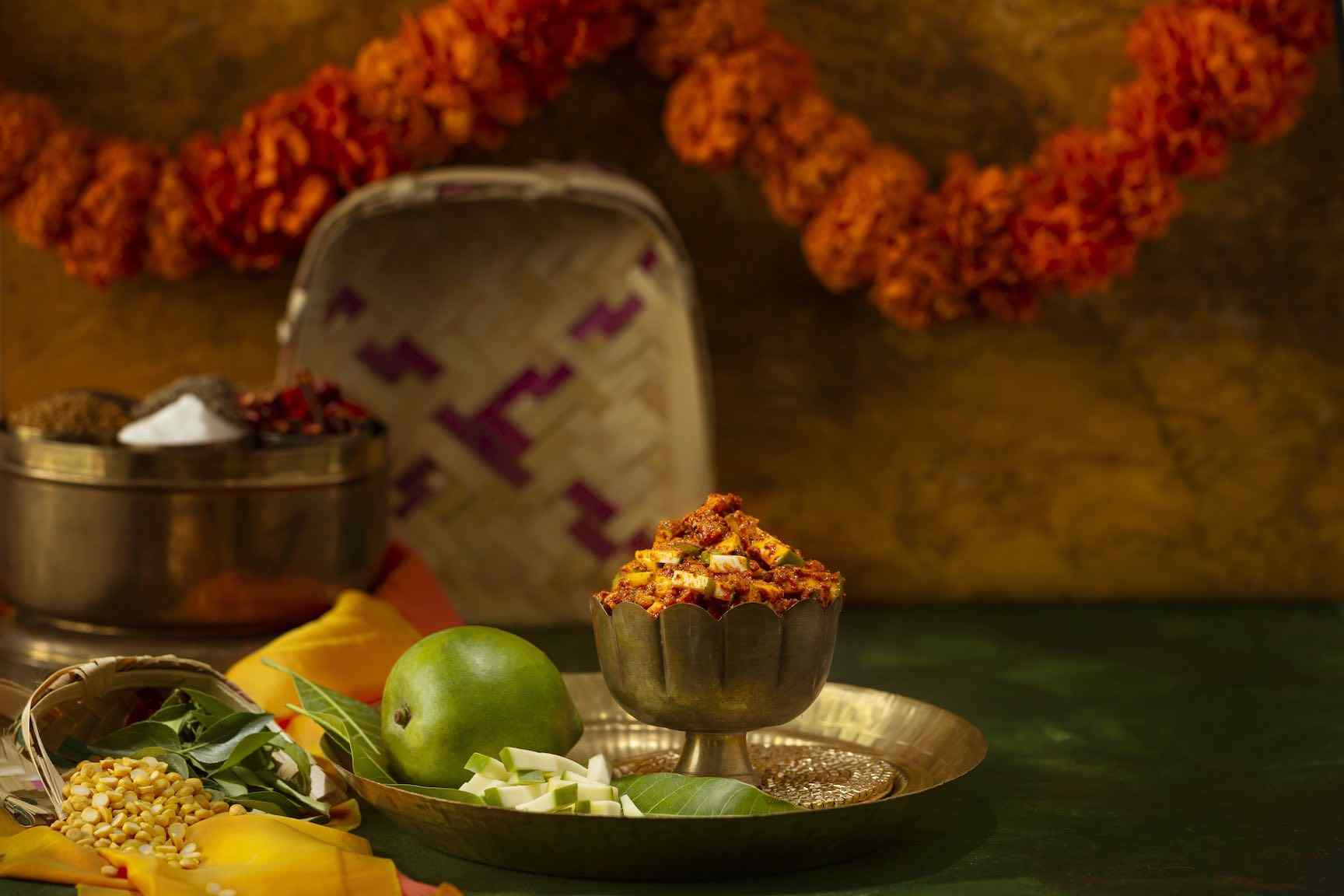 ideal with
Lunch/dinner
With Hot Rice And Ghee ,And Can Be eaten With Mudda Pappu,Tomato Pappu ,Sorakaya Pappu With Fresh Cream As An Accompaniment.
Ingredients Used
Chilli
Oil
Salt
All Avakaya varieties have one common ingredient among them... The mangoes of Nuziveedu. Often referred to as the heaven of mangoes, the soil of Nuziveedu is the best possible land for growing mangoes. It's potent and favourable for the cultivation of the lakhs of mango trees, from which we handpick the finest
Map used for representational purpose only. Not to be treated as an accurate depiction.
try with
Sesame Seeds Powder
Aromatic roasted sesame seed powder that tastes therapeutic.