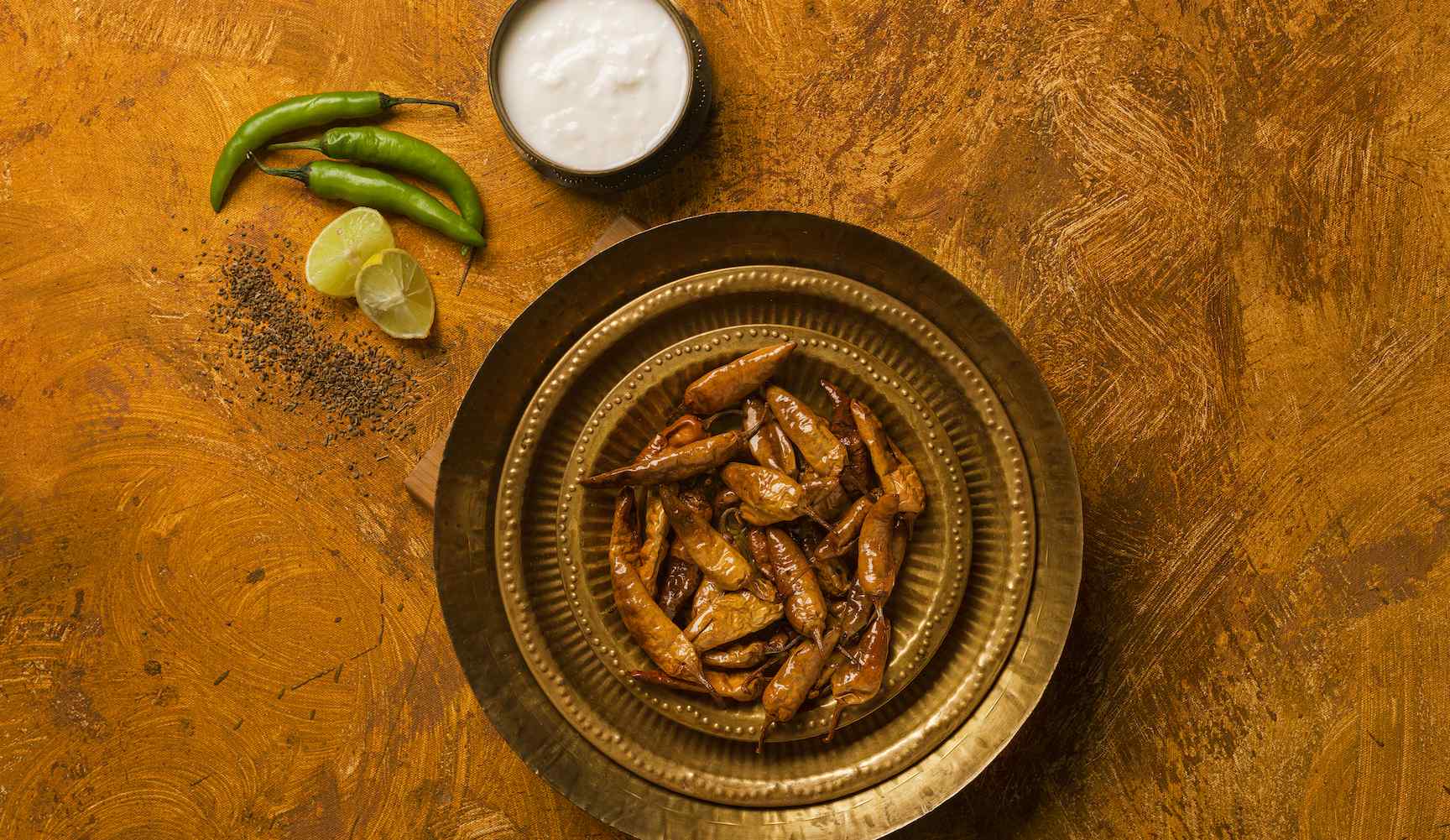 Challa Mirapakayalu
Curd Chillies |
Out of Stock
Sun-dried chillies marinated in curd. A great accompaniment to your meal.
Oops! But the wait is not too long.
Just
39 weeks!
Challa Mirapakayalu
Sun-dried chillies marinated in curd. A great accompaniment to your meal.
Wondering who I am?
I am grandmother.
Remember that person who always brought a smile to your face for being
the one who always heard you,
the one who loved you no matter what,
the one who laughed at whatever you said whether or not they understood.
I am that person.
grandma says...
During our stay in Kurnool, I began to learn to love food - largely because of Bhramaramba garu, our landlady. She used to be very measured in life. Even her food was so balanced and satisfying. She had a reason for choosing to cook each and every dish. If she made Mango Pappu, she ensured she served Avakaya. She says, they both balance each other's taste and give you joy. I agree.
She once took us to Banaganapalli where they had their farmlands. The town is world-famous for its unique variety of mangoes. They grew chillies, some vegetables and of course, mangoes. We walked through the thota (garden) and picked a bunch of everything. On our way back she spoke at length about various recipes.
Once we reached home, she made me clean all the green chillies and gave them a nice slit on one side. She then marinated them in curd and said "Now we shall leave them alone for a couple of days."
After a couple of days, she drained the chillies and set them to dry in the sun. On a fine day, she calls me and says "let's have lunch tomorrow, bring Gangadharam along with you". That was her usual style of inviting - a lot of love hidden under a tinge of authority!
She served Mango Dal, Avakaya and fried Challa Mirapakayalu. Then she says "Gangadharam, you know nothing about enjoying food. Do as I tell you". Gangadharam nodded in agreement with a smile. "Put a morsel of Mango Dal in your mouth and then take a gentle and small bite of a Challa Mirapakaya and let them melt in your mouth. Do not forcibly chew!" she commanded. Gangadharam did exactly the same with a smile plastered on his face. I stopped eating and kept looking at him. I never saw him that happy while eating food!
I'll ensure he feels the same every day, I thought intently.
the experience of Challa Mirapakayalu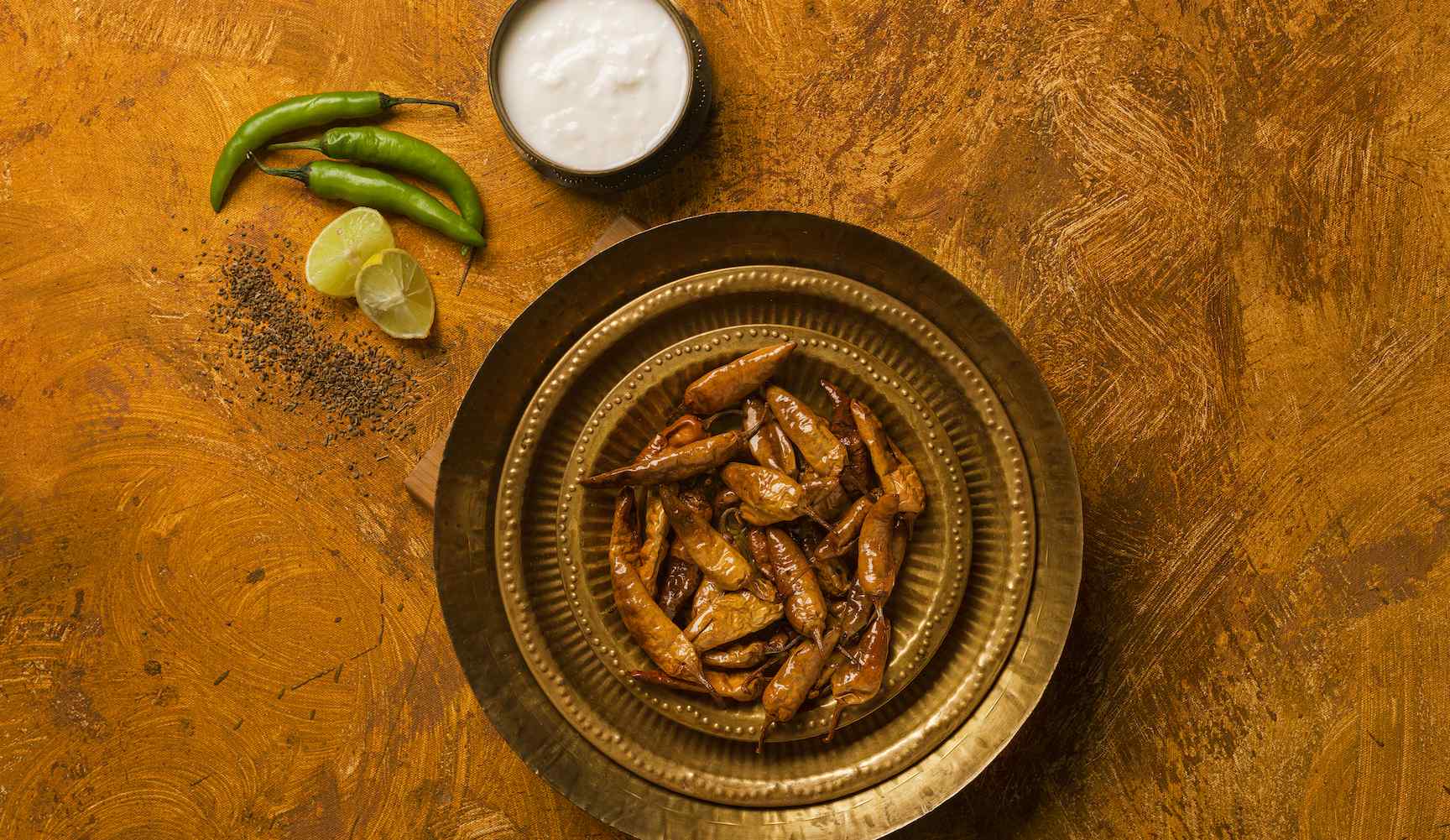 ideal with
Lunch/dinner
Any dal or sattvik aahar, Challa Mirapakayalu blend brilliantly.
Ingredients Used
Salt
Guntur district in Andhra Pradesh is famous for its Mirchi. The soil there happens to be the most conducive for the mirchi crop. We procure our mirchi from a handpicked farmland in Repalle village in Guntur District. Our farmer cultivates a specific mirchi variety that suits our spice standards.
Map used for representational purpose only. Not to be treated as an accurate depiction.