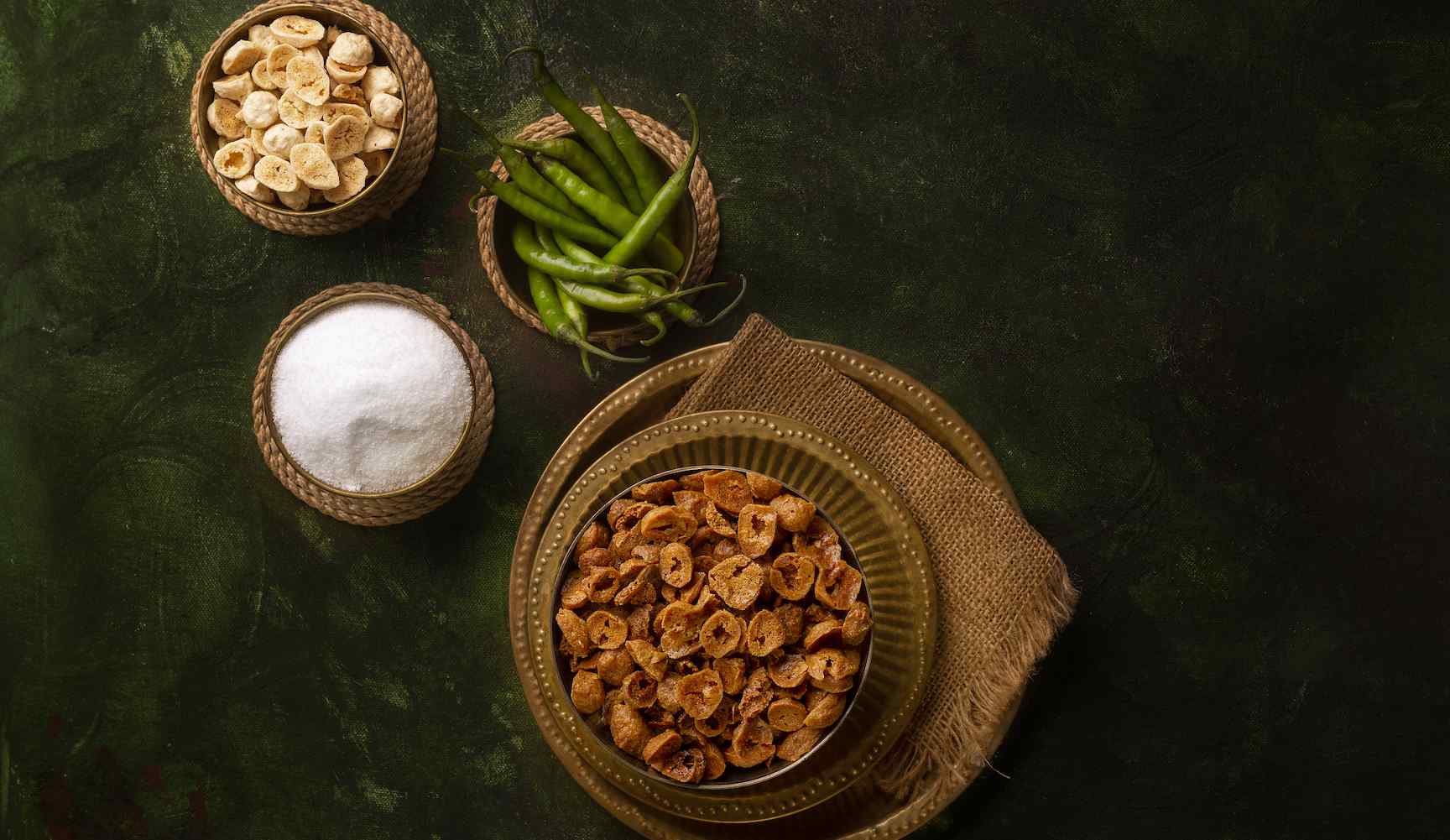 Chitti Vadiyalu
Urad Dal Crisps |
Out of Stock
Tiny crunchy munchies with an incredible taste
Oops! But the wait is not too long.
Just
23 weeks 3 days!
Chitti Vadiyalu
Tiny crunchy munchies with an incredible taste
Wondering who I am?
I am grandmother.
Remember that person who always brought a smile to your face for being
the one who always heard you,
the one who loved you no matter what,
the one who laughed at whatever you said whether or not they understood.
I am that person.
grandma says...
It was when we were in our fourth class I think, we got benches to sit in our classrooms. We used to sit on mats earlier. Honestly, I felt benches made us more drowsy and lazy. Suddenly, we all began to sit with a slouch while resting our hands on the desk - always finding an opportunity to sleep.
In the middle of this change, Balli found one more convenience. He can happily munch away the items that he carries in his knicker pockets! Earlier it was so tough for him to extract those munchies from his pocket while squatting on the mat. Now it is a cakewalk.
And, on this fine day, while our Maths master was writing something on the board, we all started hearing a rhythmic sound of grinding. It drew the master's attention as well. And all of us could figure out it was Balli. He was in his own world looking up at the thatched roof while munching the Chitti Vadiyalu from his pocket one by one. He was totally lost.
"Thud!" the duster zipped past Balli's ear and made that sound against the wall behind him. While all of us were laughing, Balli was the only one who reacted as if a bomb dropped next to him. The next minute master's hand was twisting Balli's ear and he started his shouting. We had great fun that day.
Chitti Vadiyalu are really very very interesting in their size and shape. As big as a nut, a handful can fit in your pocket and you could munch them happily for a while. Or they can be an addition to your meal or you could add them to any of your dry or semi-dry curries. Slightly soggy, they would become when added to a curry, but they would give a very nice twist to the overall taste.
the experience of Chitti Vadiyalu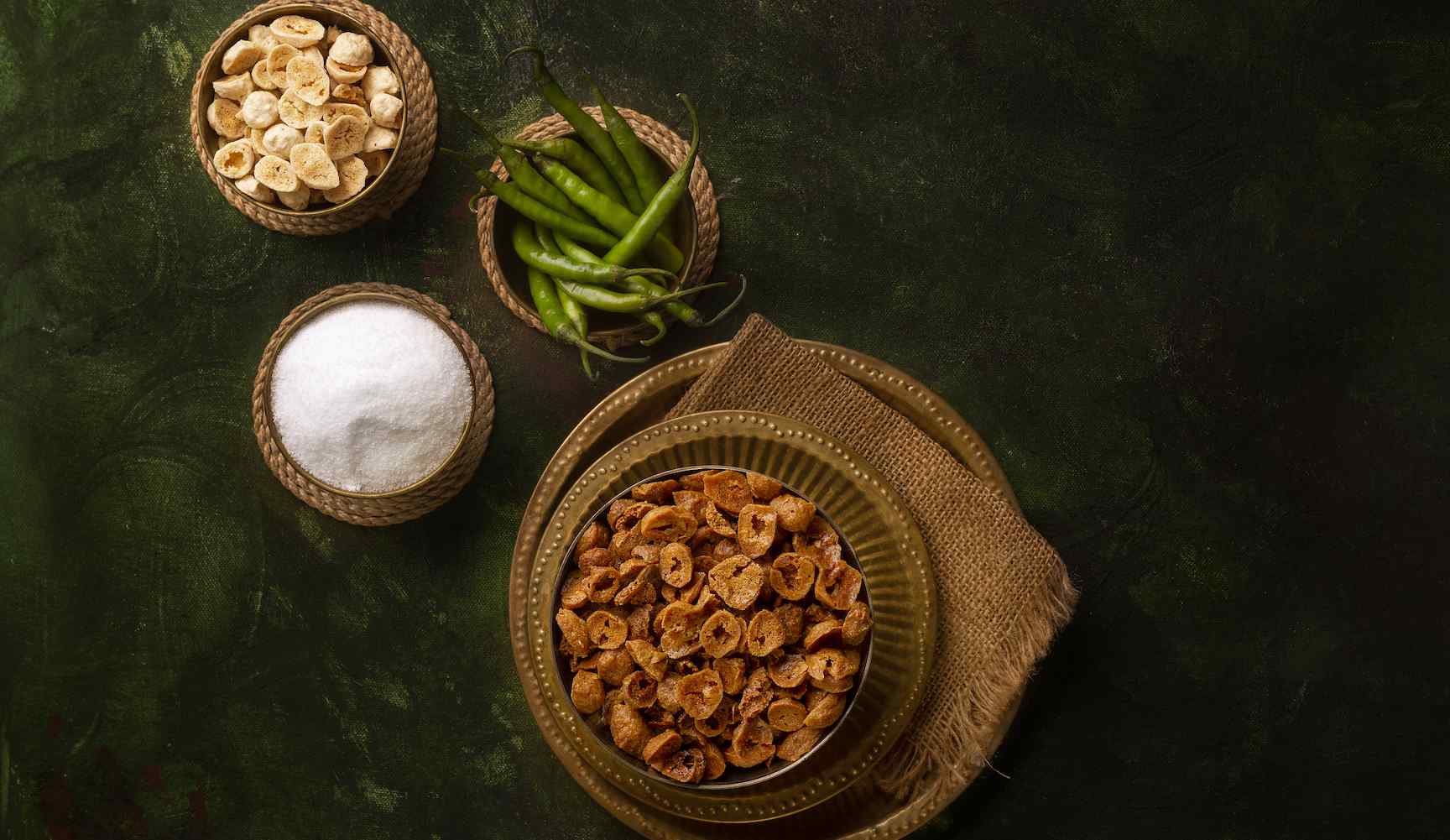 ideal with
Lunch/dinner
Is a very good addition to any kind of meal.
Snack
You have them as an evening snack.
Ingredients Used
Urad Dal
Salt
Guntur district in Andhra Pradesh is famous for its Mirchi. The soil there happens to be the most conducive for the mirchi crop. We procure our mirchi from a handpicked farmland in Repalle village in Guntur District. Our farmer cultivates a specific mirchi variety that suits our spice standards.
Map used for representational purpose only. Not to be treated as an accurate depiction.