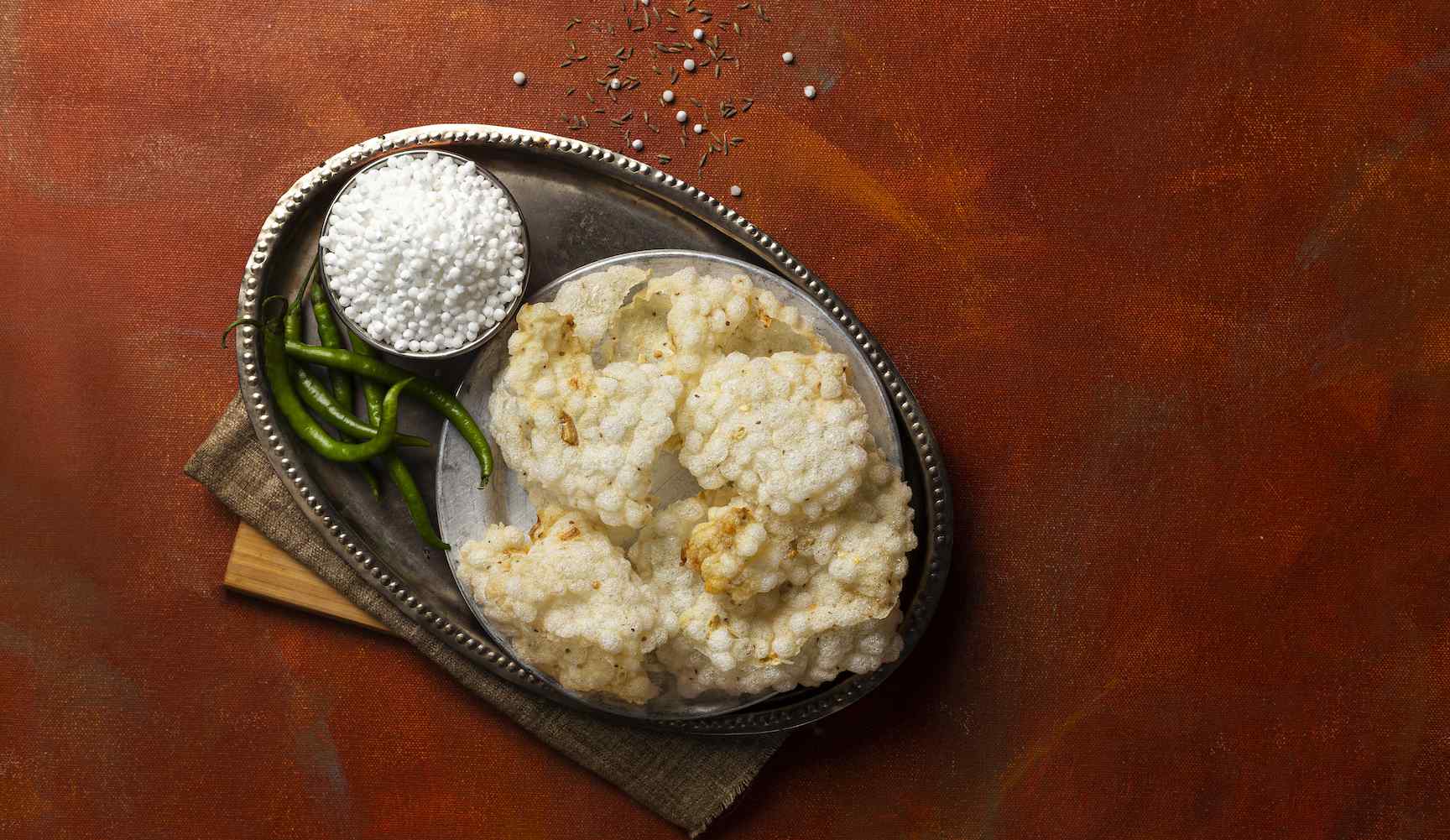 Saggubiyyam Vadiyalu
Sabudana Crisps |
Out of Stock
A light crunchy and tasty addition to your food
Oops! But the wait is not too long.
Just
23 weeks 3 days!
Saggubiyyam Vadiyalu
A light crunchy and tasty addition to your food
Wondering who I am?
I am grandmother.
Remember that person who always brought a smile to your face for being
the one who always heard you,
the one who loved you no matter what,
the one who laughed at whatever you said whether or not they understood.
I am that person.
grandma says...
It's Renuka again, my local recipe master in Hyderabad. On that day, she came with a brass box of a really big diameter. I blurted out "What is this?". I never saw such a big box.
"I got you something to munch akka!" she said while opening the box. The box had large circular white-coloured papads which had a great aroma. "Saggubiyyam Vadiyalu!" she said while making her eyes big with an expression like "what do you think?".
I reciprocated with the same enthusiasm and thanked her a lot. They had a crunchy texture and very different taste. How come I never had anything like this till now, I wondered.
"How do you eat these appadalu Renuka?", I asked.
"Vadiyalu Akka. You can have them as a snack, or just munch them with each bite of your meal. You can eat it in any manner and at any time".
"Lovely!" said Srijanani "I shall have all of them. You get more for Amma and others pinni (aunt) these all are mine now". She ran with the box into her room.
the experience of Saggubiyyam Vadiyalu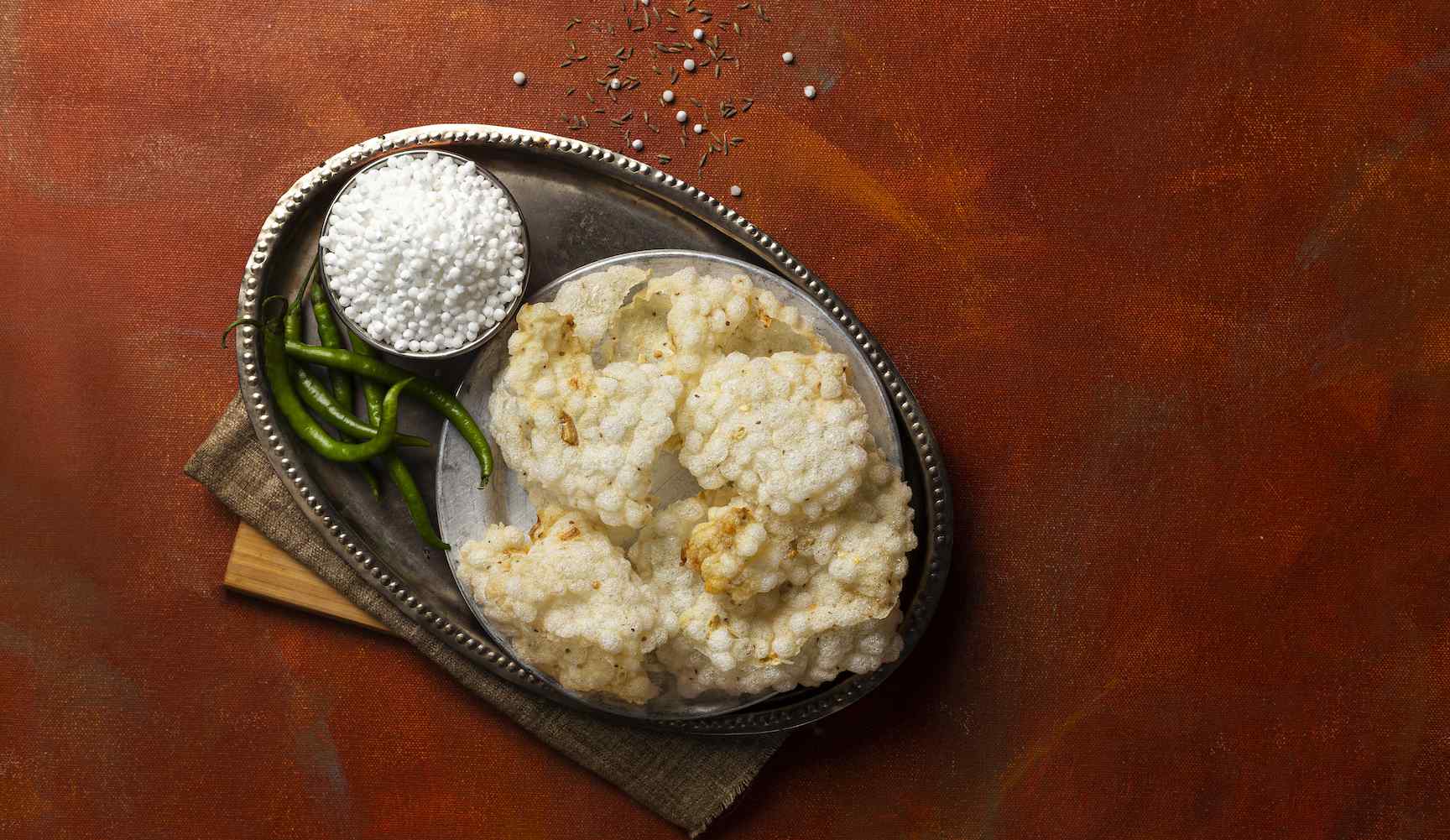 ideal with
Lunch/dinner
With any rice item. Let them melt in your mouth or munch them, they taste good either way.
Snack
Take a pinch of garam masala or a mixture of salt & pepper and sprinkle them over Saggubiyyam Vadiyalu to enjoy a delicious snack.
Ingredients Used
Salt
Guntur district in Andhra Pradesh is famous for its Mirchi. The soil there happens to be the most conducive for the mirchi crop. We procure our mirchi from a handpicked farmland in Repalle village in Guntur District. Our farmer cultivates a specific mirchi variety that suits our spice standards.
Map used for representational purpose only. Not to be treated as an accurate depiction.