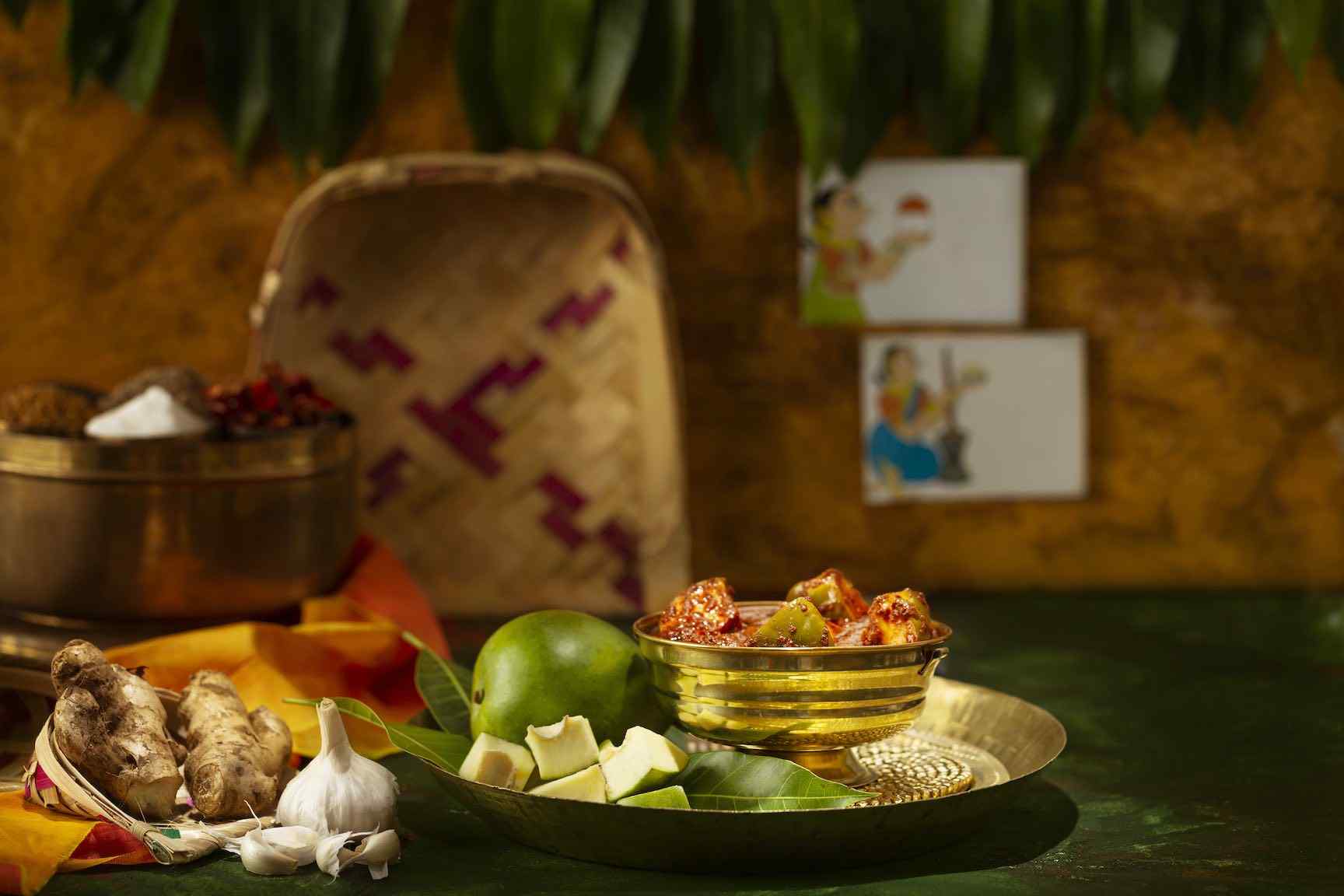 Allam Vellulli Avakaya
Ginger Garlic Avakaya |
Out of Stock
Peppery spicy aroma of Ginger with tanginess of Garlic
Oops! But the wait is not too long.
Just
21 weeks 5 days!
Allam Vellulli Avakaya
Peppery spicy aroma of Ginger with tanginess of Garlic
Wondering who I am?
I am grandmother.
Remember that person who always brought a smile to your face for being
the one who always heard you,
the one who loved you no matter what,
the one who laughed at whatever you said whether or not they understood.
I am that person.
grandma says...
It was only after I met Renuka, in Hyderabad, I got a glimpse of the quirky tastes of Telangana.
We were on our way to the tailoring class. And, on that fateful day, I forgot my lunchbox!
The ever sweet Renuka wholeheartedly offered a portion of her lunch to me.
I found a familiar texture of red juicy pickle in the box. "Nice, it's Avakaya." I said to myself.
But wait, it had a pleasantly pungent peppery aroma written all over! "This smells different", is what I thought.
The very first morsel I tasted introduced me to a whole new world of dynamic tastes of the land. I loved the tanginess of Garlic while at the same time was enjoying the earthy spice of Ginger. Never have I imagined my favourite Avakaya can have a terrific spin of this sort.
After lunch, Renuka and I had a long conversation around its preparation, storage and her stories associated with food.
The pickle's taste lingered all through the day.
Trust me, try Ginger Garlic Avakaya and you would love the experience.
the experience of Allam Vellulli Avakaya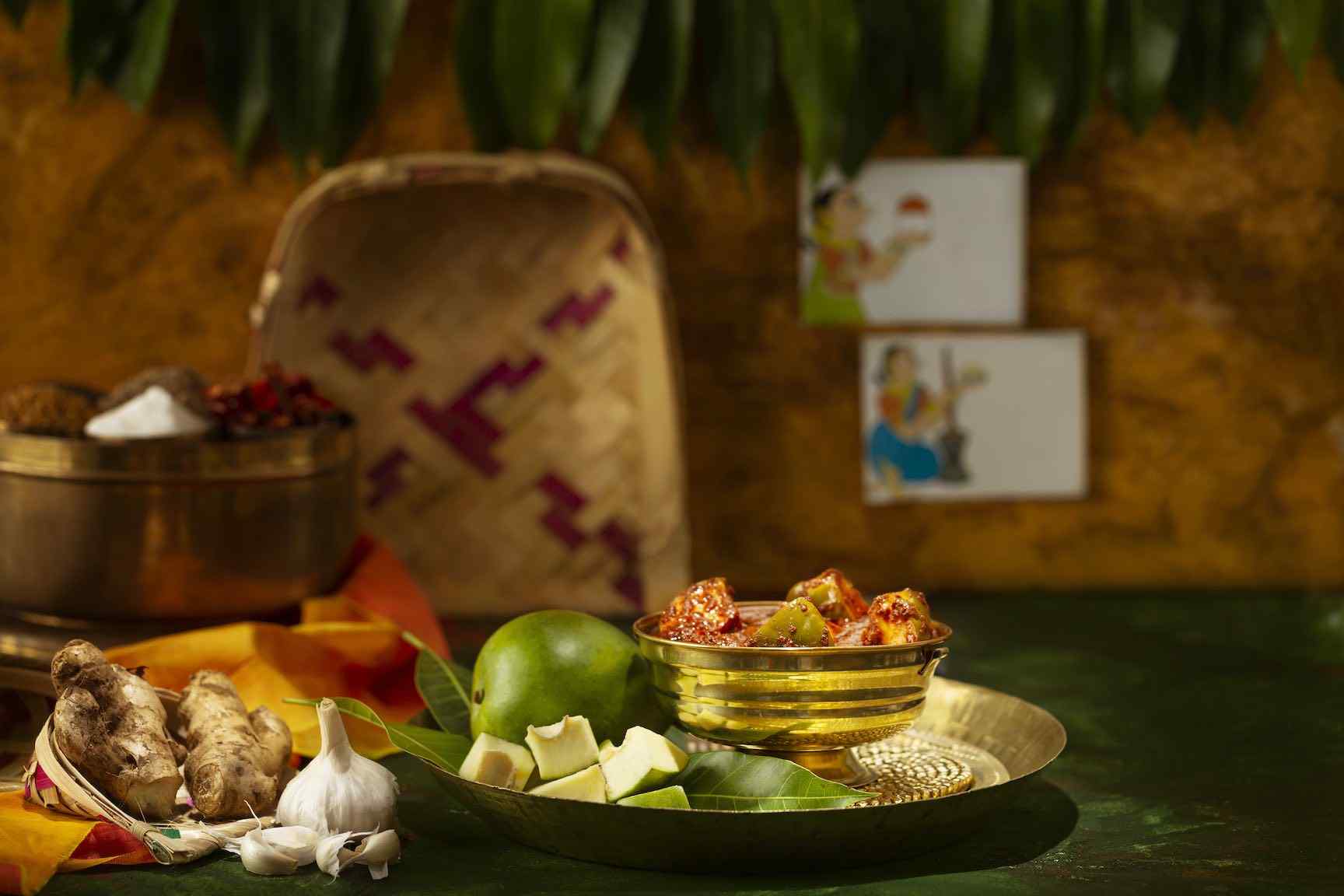 ideal with
Lunch/dinner
Giner Garlic Avakaya goes well with dals like Mudda Pappu, Beerakaya (Ridge Gourd) Pappu, Mango Pappu and Tomato Pappu
Ingredients Used
Chilli
Ginger
Oil
Salt
Garlic
All Avakaya varieties have one common ingredient among them... The mangoes of Nuziveedu. Often referred to as the heaven of mangoes, the soil of Nuziveedu is the best possible land for growing mangoes. It's potent and favourable for the cultivation of the lakhs of mango trees, from which we handpick the finest
Map used for representational purpose only. Not to be treated as an accurate depiction.
try with
Sesame Seeds Powder
Aromatic roasted sesame seed powder that tastes therapeutic.