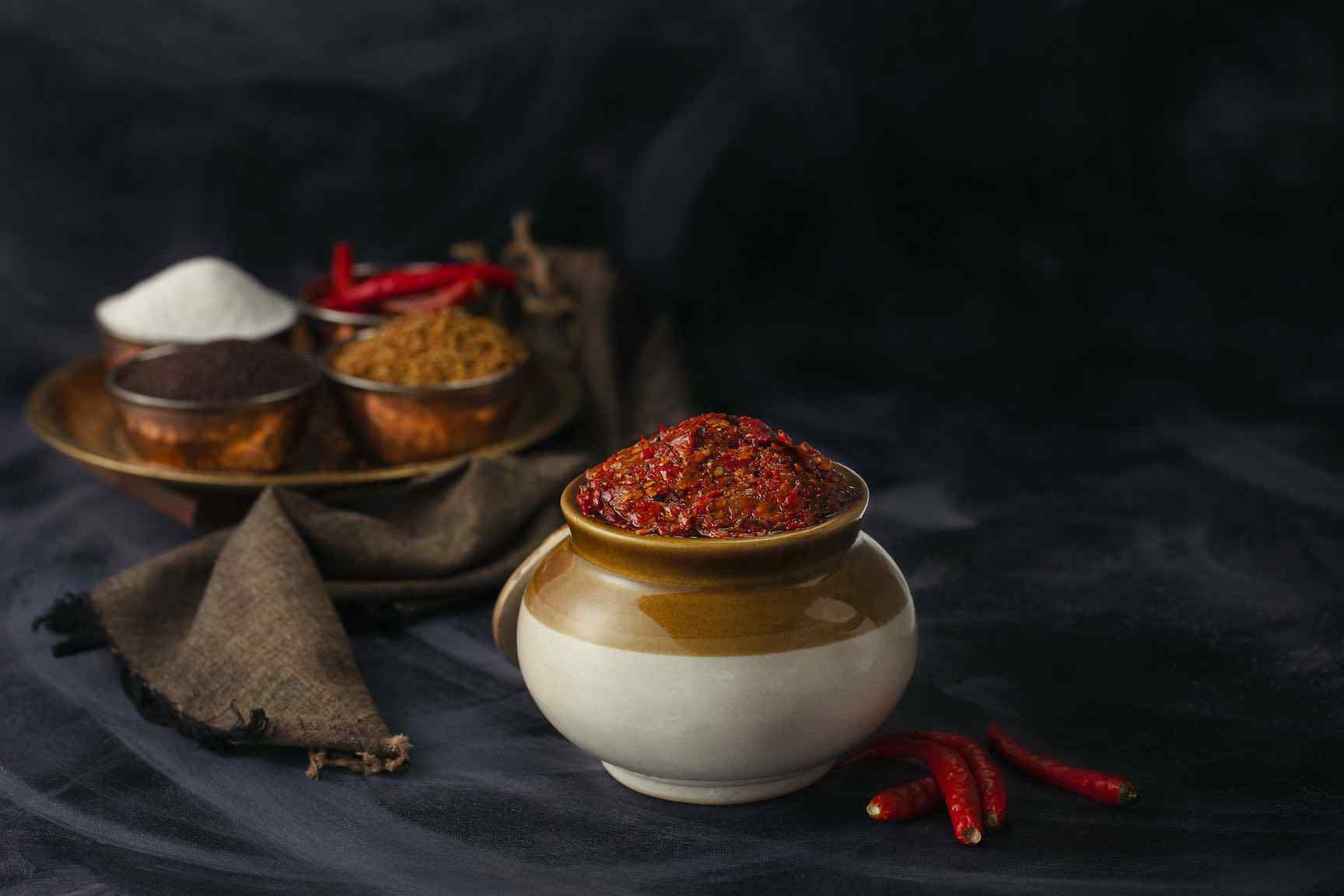 Pallakaram
Red Chilli Pickle, Korivi Karam |
In Stock
A spicy red chilli preparation with an earthy taste.
Pallakaram
A spicy red chilli preparation with an earthy taste.
Wondering who I am?
I am grandmother.
Remember that person who always brought a smile to your face for being
the one who always heard you,
the one who loved you no matter what,
the one who laughed at whatever you said whether or not they understood.
I am that person.
grandma says...
Balli was the perfect example of someone who boasts about everything. He always wanted to be the hero at everything.
My brother is a calm going person who generally doesn't interfere in anybody's life. The only 'entity' in this entire world that could rattle him was Balli. He never liked Balli's over-the-top self propaganda. He used to ignore him, mostly, but this one time he lost it completely when Balli began to boast that he could eat very spicy food. My brother challenged him to eat a pickle without adding ghee to it. Balli being himself, added a degree to it and said that he would have it 'as is' without even mixing it with rice - I think my brother secretly wanted him to say that.
With a wicked smile, my brother ran into the kitchen and brought a spoonful of Pallakaram and asked Balli to eat it. Balli had no idea whatsoever of its taste and went ahead to put the entire spoon in his mouth with a boastful expression. All of us were waiting with bated breath to see what happens next. In just about a few moments we could see tears rolling down Balli's cheeks while his eyes turned red. He was running all over the courtyard mindlessly searching for something that can 'save' him. After a bit of struggle, he found a bucket full of water and settled there. We all had a hearty laugh that day at Balli's expense.
Pallakaram is a delight for people who love spicy pickles. The subtle underlying flavour with a spicy facade makes it a brilliant combination.
Tell you what, even if you do not enjoy spicy food, I would recommend trying Pallakaram with a couple of spoons of ghee with Hot Rice. The ghee quells the spice while enhancing the flavour.
the experience of Pallakaram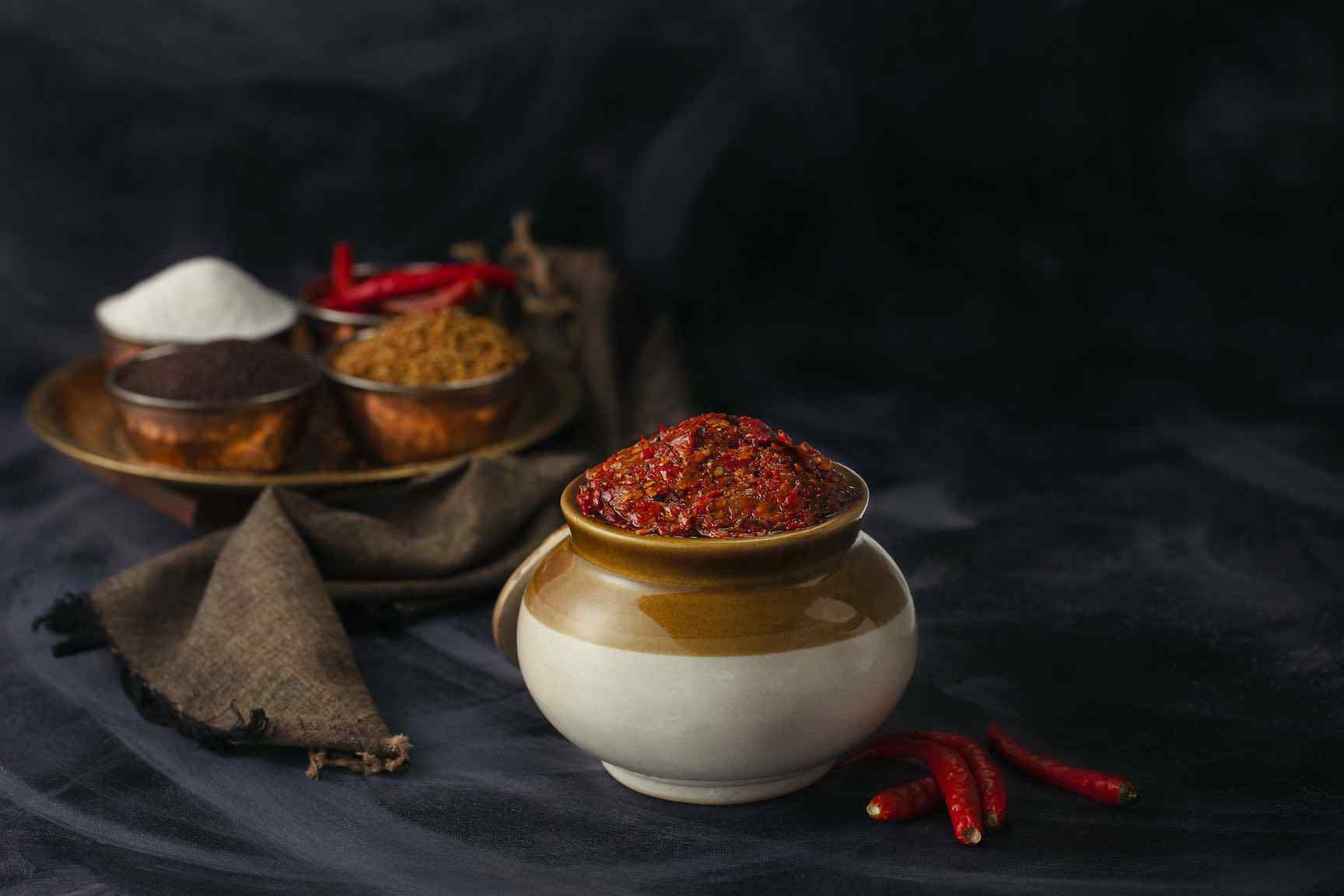 ideal with
Lunch/dinner
Mudda Pappu (dal) along with some ghee and cream is a classic way of eating Palla Karam.
Here is an Indian take of spicy fried rice. Stir fry onions in 2 tablespoons of oil. Add cumin seeds, mustard seeds and let them pop. Now add a bunch of curry leaves and two spoons of Pallakaram. Cook for a couple of minutes and then add two cups of cooked rice.
Ingredients Used
Tamarind
Oil
Salt
Guntur district in Andhra Pradesh is famous for its Mirchi. The soil there happens to be the most conducive for the mirchi crop. We procure our mirchi from a handpicked farmland in Repalle village in Guntur District. Our farmer cultivates a specific mirchi variety that suits our spice standards.
Map used for representational purpose only. Not to be treated as an accurate depiction.