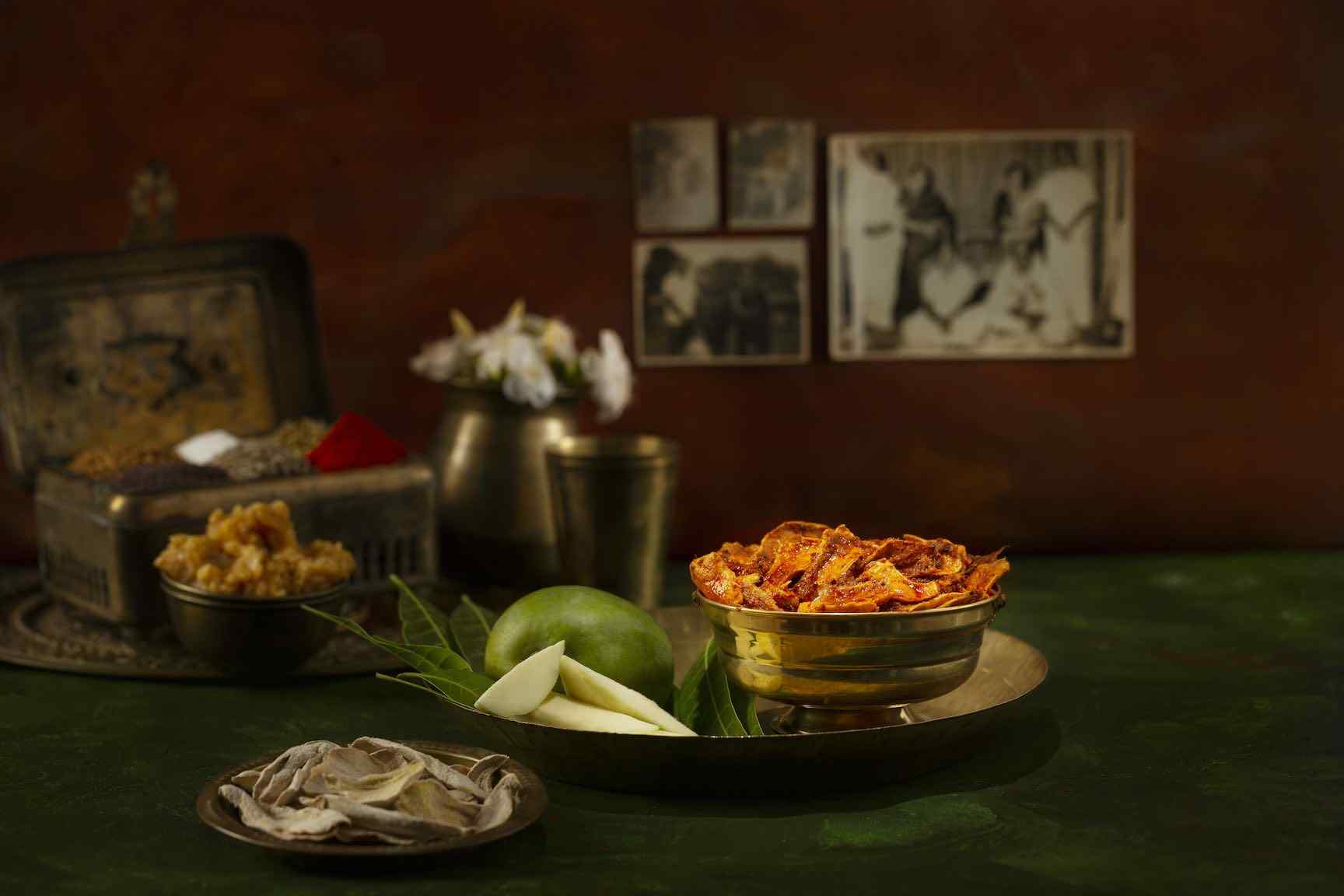 Bellam Magaya
Sun-dried mango pieces marinated in Jaggery & spices.
Bellam Magaya
Sun-dried mango pieces marinated in Jaggery & spices.
Wondering who I am?
I am grandmother.
Remember that person who always brought a smile to your face for being
the one who always heard you,
the one who loved you no matter what,
the one who laughed at whatever you said whether or not they understood.
I am that person.
grandma says...
"Children, finish your breakfast", I was rushing my grandchildren as we planned to go out that day. Gargi was being fussy for a while as she was not getting what she wanted.
I went close to her and asked, "what do you want?".
"Bellam Magaya", she said.
"With chapati?... ok", I obliged.
What I saw next was very interesting. She religiously separated all the mango pieces by wiping those clean with her fingers and then applied the remaining oota or Gravy all over the chapati. She then rolled the chapati and began to enjoy it. With each bite, I could see happiness doubling on her face. "she loves her food", I said to myself.
"What are you going to do with the mango pieces?", I asked.
She said "curd", gleefully. "Put some curd in my plate", was her demand. Then came the real surprise, she put all the mango pieces in curd, let them soak for a few seconds and began to bite each one of those.
I always used to think that I experiment with food, but Gargi is taking it to another level.
Bellam Magaya can do that to you. Once you fall in love with it, you would want to have it with any dish
the experience of Bellam Magaya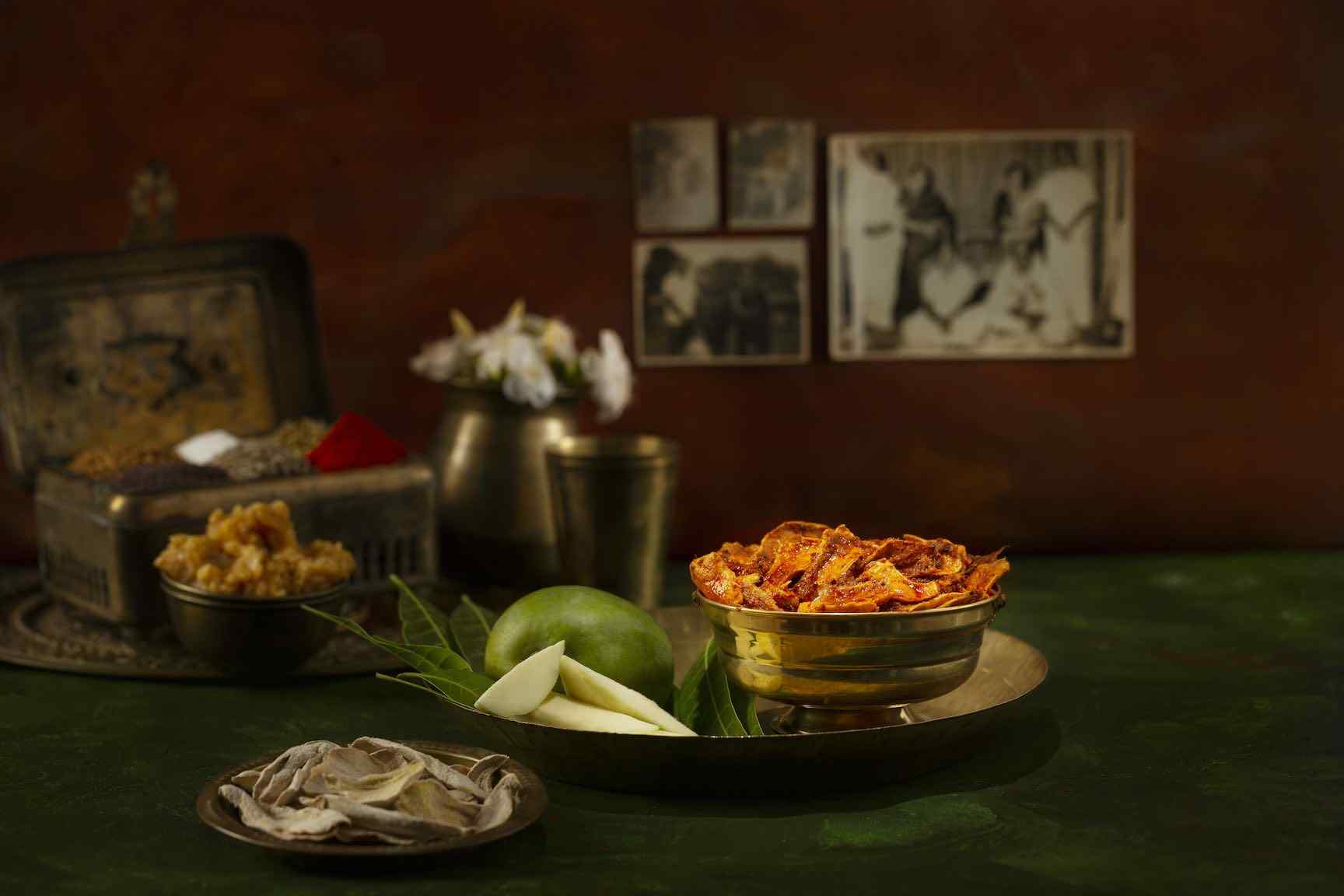 ideal with
Breakfast
A little bit of sourness, sweetness and spice make it an apt combination for a variety of breakfast options like Pesarattu-Upma, Ghee Karappodi Idli, Masala Wada, Mysore bajji, Utappam, Dibba Rotti, Minapa Pottu Wada, Akki roti, Vegetable Salad Dosa and Ravva Dosa
Lunch/dinner
Like Bellam Avakaya, Bellam Magaya also is a great accompaniment to a variety of dals like Mudda Pappu, Mango Pappu, Beerakaya Pappu, Sorakaya Pappu.
Snack
Next time, spread Jandhyala Bellam Magaya on your toast or any favourite snack and enjoy the taste.
Ingredients Used
Chilli
Oil
Jaggery
Salt
All Avakaya varieties have one common ingredient among them... The mangoes of Nuziveedu. Often referred to as the heaven of mangoes, the soil of Nuziveedu is the best possible land for growing mangoes. It's potent and favourable for the cultivation of the lakhs of mango trees, from which we handpick the finest
Map used for representational purpose only. Not to be treated as an accurate depiction.
try with
Toor Dal Powder
Spicy lentil powder that goes great with hot rice.
Sesame Seeds Powder
Aromatic roasted sesame seed powder that tastes therapeutic.